VTB Capital buys into Rosbank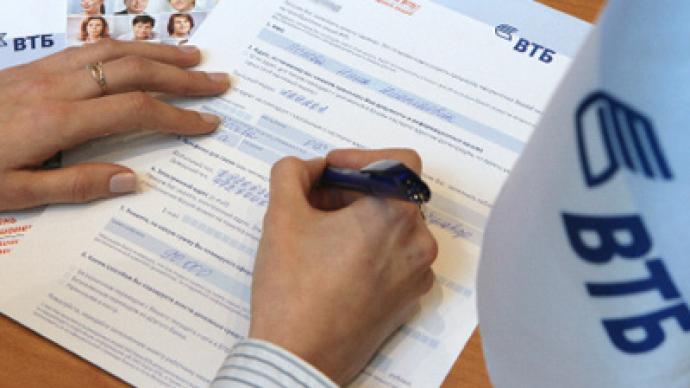 VTB Capital has acquired a stake in Rosbank from Vladimir Potanin's Interros Holding.
­ According to the official announcement released by VTB Capital on Monday, VTB's investment arm acquireda 19.28% stake in Rosbank for the VTB Group from theInterros-controlledPharanco Holdings Ltd, with the cost of the deal remaining undisclosed.
Societe Generale Group is a Rosbank's principal shareholder, owning a 71.99% stake. The shareholders agreed in February 2010to merge Rosbank with Societe Generale's other Russia-based banks, including BSGV, DeltaCredit and RussFinance Bank. VTB Capital said in its announcement that merged entitiy would become Russia's largest international bank.
"When the consolidation has been completed, the unified group will become Russia's largest international bank (#7 by total assets in Russian banking rankings) with leading positions in retail banking."
Yuri Soloviev, President of VTB Capital, highlighted the potential upside of close cooperation with Societe General.
"Rosbank is an attractive asset with a huge potential due to a strong growth outlook for the Russian banking market and the expected synergy with Societe Generale's assets and franchise. We expect that this acquisition will be a successful financial investment for VTB Capital."
However, Andrei Girichev, VTB Capital's head of stock market operations, told Interfax that VTB had no plans to buy out Societe Generale's stake in Rosbank.
"We are working as a financial and not a strategic investor, therefore there are no such plans."
Trioika Dialog analysts, Andrew Keeley and Olga Veselova, noted that many terms remained unclear in the deal and speculated about possible further strategies of VTBCapital.
"It may be VTB Capital's intention to sell this stake to Societe Generale or anticipate a buyout offer when Societe Generale passes the 75% threshold in Rosbank (its intention, announced in February, is to own an 81.5% stake in the final consolidated Rosbank). Alternatively the deal may be related to a new loan to Interros. It is unclear how the final capital position of Rosbank will look after the consolidation of Societe Generale's Russian assets, as we do not know the buyout terms for Societe Generale's subsidiaries, Rusfinance and Delta Credit. Clearly, VTB Capital sees money to be made in this deal, but both the size of the deal and the lack of clarity may well concern VTB's minority investors."