VTB to buy out Bank of Moscow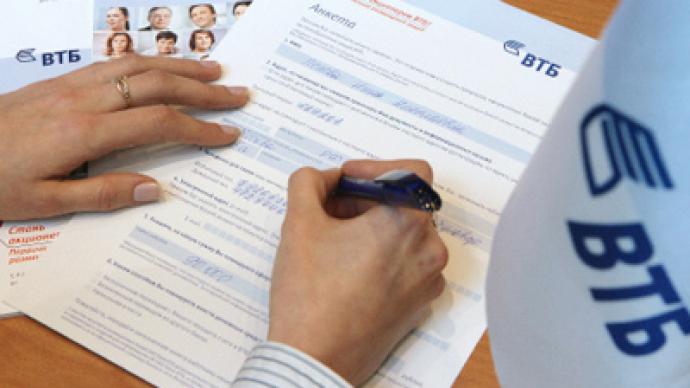 VTB´s supervisory board has approved plans to acquire up to 100% of the Bank of Moscow, with the Bank and analysts expecting positive synergies from the deal.
VTB CEO, Andrei Kostin, says the purchase of Bank of Moscow, one of the five largest Russian banks will boost capitalization and operation efficiency."The purchase of the Bank of Moscow is in line with the VTB strategy, entitled 'Road towards 15', which provides for the growth of capitalization and efficiency of the Group." VTB says the acquisition will benefit its market position in the corporate sector and its retail operations, particularly in the highly profitable Moscow region, as well as with the Moscow government, and enable strengthening VTB's deposit base and number of services.Kostin earlier said the acquisition would commence with the purchase of the 46% stake in the Bank of Moscow currently held by the Moscow government, planned to be completed during 1H 2011.  Despite also currently completing the takeover of Transcreditbank from Russian Railways, VTB Financial Director, Herbert Moos says the bank will not need to increase capital. Troika Dialog analysts Andrew Keeley and Olga Veselova, the move will provide synergies for Russia's second largest bank, behind Sberbank, but warn that it may have an impact on VTB's loan portfolio."There are clearly some attractive synergies to be gained through acquiring Bank of Moscow, particularly in terms of strengthening VTB's presence in Moscow and its corporate business there, as well as lowering funding costs. On the negative side, we see substantial execution risks from undertaking two large deals at once and have concerns about the quality of Bank of Moscow's loan book. Anecdotally, we heard from investor meetings during VTB's SPO road show that some form of restructuring charge would be taken in any acquisition."They also suggest that VTB might need some additional capital in 2010 to go complete all its expansion plans."We think that VTB can comfortably absorb the 73% stake in TransCreditBank that it will have acquired by end 2011, the acquisition of an initial 64% stake in Bank of Moscow would be likely to push VTB's core Tier 1 capital ratio down below 9% (with total CAR of about 13%). While this comfortably meets all regulatory requirements, we think that a share issue may be needed next year given VTB's ambitious growth targets and still modest ROE."The Group started to actively expand its presence in the banking sector in 2002, and has since bought 13 banks, includes two in Russia (Guta-Bank and Promstroibank), six in Europe and five in CIS.
You can share this story on social media: