Vozrozhdenie Bank reports FY 2009 net profit of 1.217 billion roubles
Published time: 31 Mar, 2010 10:21
Edited time: 31 Mar, 2010 14:54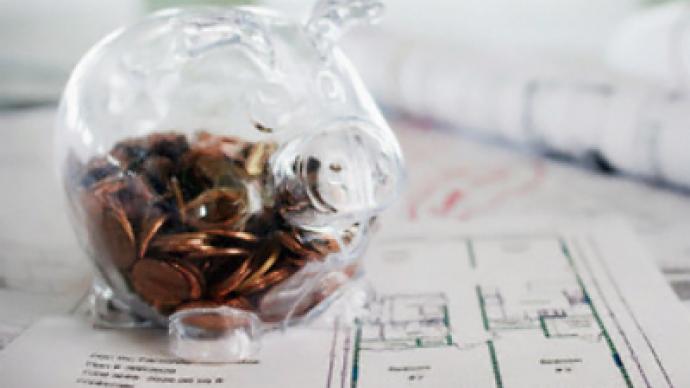 Vozrozhdenie Bank has reported a FY 2009 net profit of 1.217 billion roubles under IFRS.
The bottom line is down 61% year on year, with net interest income falling 2% year on year to 8.3 billion roubles, and net fees and commissions down 9.7% year on year. Total assets for Vozrozhdenie Bank rose 3.1% over the year to 146 billion roubles, with customer deposits rising from 90 billion roubles at the end of 2008 to 113 billion roubles at the end of 2009, while the loan portfolio shrank from 94.5 billion roubles to 85.2 billion roubles. The Bank said that it had focused on retaining loan quality, with delinquent loans rising to 9.9% of the loan portfolio at year end, and loan impairment charges rising to 10%.
Chairman of the Bank Management Board, Dmitry Orlov was positive about the net result, noting the difficult economic environment for Russian banking.
"In 2009 we successfully overcame all economic challenges and achieved positive results in each quarter of the year. Deterioration in environment caused serious business adjustment as demand for loans contracted significantly and prudent risk management required a more cautious lending policy – charges to provisions increased heavily."
"As a result the Bank managed to build up its capital adequacy to comfortable level of 19% and easily handled the situation with liquidity which appeared under stress in the banking system in the first half of the year. As particular attention was paid to liabilities management, as a result the bank ensured significant inflows of both individual and corporate deposits which allowed to payback external funding sources including CBR funds. By the year end share of customer funds in liabilities increased to 90% returning the liabilities structure to the historical average for the bank."