Victory on the home front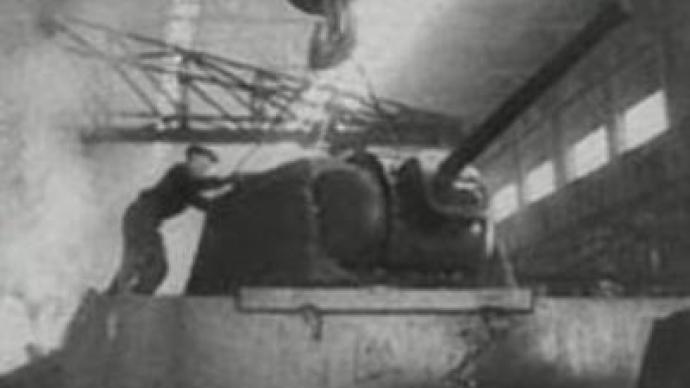 People across Russia celebrate the capitulation of Nazi Germany in the Second World War. But along with the soldiers' heroism there were the economic policies of the Soviet Union which produced record supplies for the war effort.
In 1931, Soviet leader Joseph Stalin said the country was 50 to 100 years behind the contemporary industrial powers. The USSR had ten years to catch up to avoid annihilation. Money and foreign experts were poured into heavy industry. Within four years coal and iron output was doubled, electricity tripled and 1,500 industrial plants were built. And as war appeared increasingly inevitable, from 1938 resources were piled into weapons.
"The Soviet Union moved to what we call a 'mobilisation economy'. Ideology and propaganda were skilfully exploited to produce an immense work ethic,"
says Valentin Kuklev, a historian.The German invasion triggered the biggest industrial shift in history. The trains that shipped troops to the front returned with machine tools and heavy equipment from Western USSR. The evacuated plants were totally rebuilt in safe areas far from the front line. In total two-thirds of all Russian industry was moved many kilometres east to the Urals and Central Asia.Millions of families were moved with them to man the factories. Once there Soviet people had to show remarkable ingenuity.
"The awful conditions in eastern Russia were solved by engineering brilliance. Factory foundations for example were crafted from trees, which did not crack in the frozen earth and were available locally,"
says Mr Kuklev.By the last year of the war the Soviet labour force consisted mostly of women and was only half that of Germany. Despite this, production of weapons including tanks and fighter planes actually outstripped the enemy.On May 9 Russia commemorates the tens of millions who won the war – not only combatants, but also those working for the victory in the rear, keeping the soldiers armed, fitted out and fed.
You can share this story on social media: