US shale revolution seen from space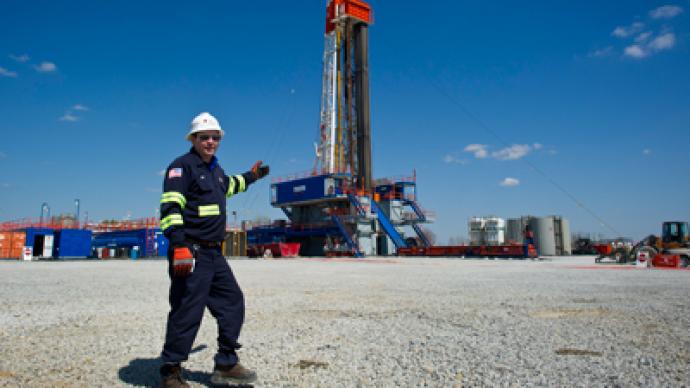 Productions at US major shale formations flare off so much gas it can be clearly seen from space.
The lights of the flares burning in North Dakota's Bakken and Texas' Eagle Ford shale fields can clearly be seen in night-time satellite photography, Financial Times reported Monday.Oil companies working there waste enough gas to power all the homes in Chicago and Washngton combined, the newsoutlet reports, what fuels growing concerns about damage to environment and waste of resources.North Dakota alone, leading state in recent shale boom, flared off 50% more of unwanted gas last year comparing to previous years, while figures from Texas formations went up more than six times from 2010 to 2012, Financial Times reported Monday. Total amount of gas flared in the United States has tripled in five years and makes the country fifth highest n the world behind Russia, Nigeria and Iran and Iraq, the news outlet reported, citing World Bank figures. Flaring is the safest way to dispose of relatively cheap natural gas, that being released by oil productions in North America. It has been attracting attention of environmental campaigners because of the waste of gas and its consequences for greenhouse gas emissions and local air pollution. Investors involved in the production are concerned no less and have warned the leading US oil companies to cut excessive flaring. The North Dakota legislature is considering a bill to encourage flaring reduction through tax breaks. The state is also pushing producers to use gas to power drilling rigs.The shale revolution is believed to help the United States become a net fuel exporter by 2030 and achieve energy independence by 2035, the IEA said in November 2012. However hydraulic fracturing process, one of the key components of developing shale resources, causes heated debates. Environmentalists  say the process is too costly and ecologically unfriendly, while advocates insists bigger energy production from shale is a way to energy independence and lower imports.
You can share this story on social media: