US suspends peaceful use of atomic energy projects with Russia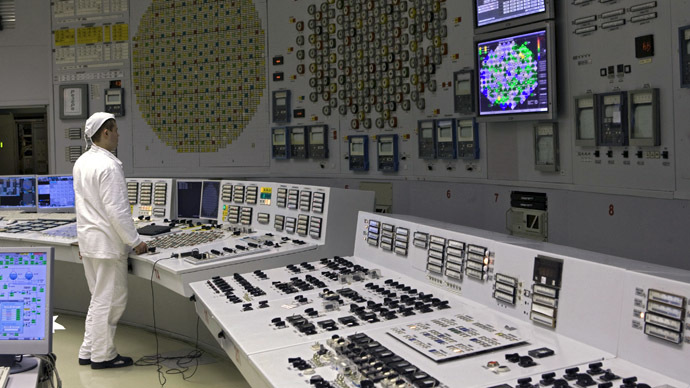 The US Department of Energy has suspended peaceful nuclear projects with Russia's Rosatom over the Ukraine crisis. Experts say the move is symbolic, as it is limited to scientific cooperation and has nothing to do with big deals.
The projects put on hold deal are technical and mostly focus on science, according to a Rosatom press-release. The United States cited "Russia's action in Ukraine" as the reason for its decision to suspend cooperation.
"Rosatom considers this move a mistake that contradicts the constructive atmosphere that has built up in relations with the US Department of Energy in recent years," the company said.
Rosatom stressed that "nuclear power is a very delicate and serious matter", and international cooperation requires a high degree of responsibility and professionalism. "Politics should have no place in this field," it added.
"…any attempts to impose unilateral restrictions in this area will affect the initiators of such moves first," Rosatom stressed.
Experts say Rosatom's interest in the USA is limited to a handful of deals with private companies, which have no connection with the US administration.
"From the point of view of an expert of an investment market, the US bureaucrats either have no idea about the real situation in economic cooperation between the USA and Russia or have too full a picture of such a cooperation and consciously choose the measures that can in no way effect the real deals," Alexandre Ignatyuk, head of the information department at IC Energy Capital, told Gazeta.ru.
On March 27 the head of the state corporation Sergey Kiriyenko warned a number of Rosatom's international contracts could be restricted if economic sanctions are imposed.
"Taking into account a number of comments on possible restrictions of economic relations, we understand that any of the (international) contracts can come under political restrictions," he said.
The UK authorities have revised a cooperation agreement with Rosatom which has offered to construct a nuclear power plant in the country
In a similar move, NASA suspended contact with its Russian counterpart the Federal Space Agency (Roscosmos) on Wednesday. It was also seen as symbolic, as Russia-US contacts in the International Space Station remained untouched.
You can share this story on social media: