US Cold War law blocks Russia's full compliance to WTO rules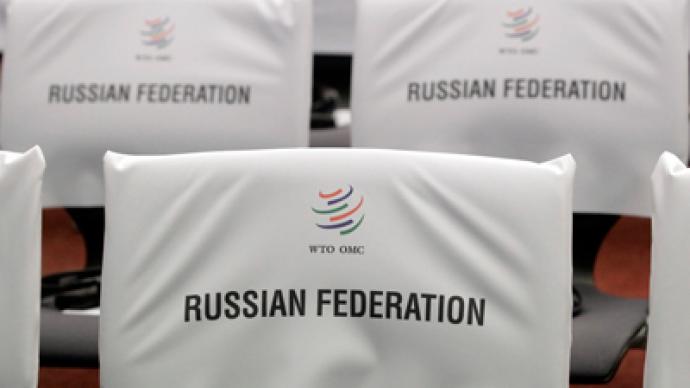 Russia says it won't fully implement WTO commitments towards the US, until Washington abolishes cold war legislation over trade.
Foreign Minister Sergei Lavrov says Russia wants to see the repeal of the Jackson-Vanik amendment which restricts trade between the US and Russia. The Jackson-Vanik Amendment to the U.S. Trade Act was adopted in 1974. It linked trade and economic agreements with the USSR to civil rights particularly the right to emigration of Soviet citizens to Israel. Since then it has restricted supplies of American made high-tech products to the USSR and then to Russia."The U.S. government has guaranteed Russia the freedom of immigration, and since 2002 it acknowledged that Russia is a market economy. Paradoxically the Jackson-Vanik amendment continues to exist, depriving Russia of normal trade relations," Lavrov said.Sergei Lavrov says it's about time the US Government did away with it. "In practice the amendment does no harm, because every year the U.S. President submits a relevant statement to the Congress notifying that he suspended this amendment," he said.The Foreign Minister says the failure to resolve the issue has led to misunderstandings.  "From a legal point of view the amendment remains effective. At the moment the cold war relic remains, which forced the United States to issue a statement that the World Trade Organization's agreements concerning trade with Russia will not be applied. The Russian side made a similar statement in response," said. Jacob Nell from Morgan Stanley Russia says the Jackson-Vanik amendment creates an obstacle for US companies in trade with Russia, and does not allow cooperation in a liberalised trade regime.
You can share this story on social media: