US and Japan to drive G7 recovery as eurozone is dwarfed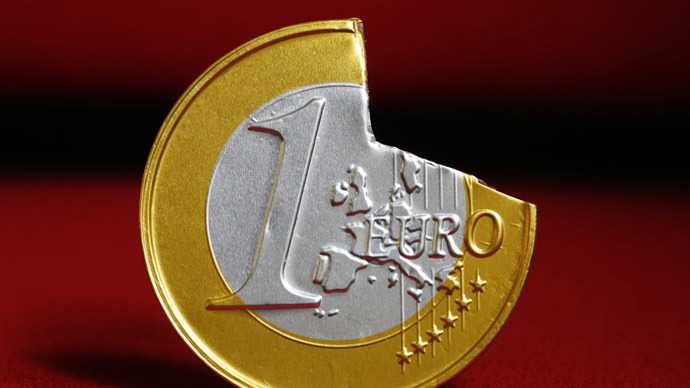 The eurozone's recession will last until at least the second half of 2014, while the US and Japan will return to moderate growth in 2013, according to the Organisation for Economic Co-operation and Development.
The eurozone has not seen economic growth since the second half of 2011 the OECD said in its report on Thursday. Its economy dropped by 0.6 percent overall in the final quarter of last year.

The OECD forecasts for 2013 don't exclude optimism either. The organization expects a divergence between growth in Germany and the rest of the bloc to continue. The three largest eurozone economies – Germany, France and Italy – will grow by an annualized rate of 0.4 percent in the first quarter and 1 percent in the three months to June.
However, the growth is mostly linked with the relatively strong performance of Germany, the region's economic powerhouse, which the OECD expects to expand by 2.3 percent in the first quarter and 2.6 percent in the second.
The region's second and third-largest economies will shrink over the first half of the year. The French economy will lose 0.6 percent before growing by 0.5 percent, while Italy's economy will see 1.6 percent and 1 percent fall respectively.
The Paris-based body also warned of the risk of asset-price bubbles emerging in the currency bloc. The surge in equity and bond prices across the eurozone is, as yet, unjustified by countries' economic performance.
"Real activity has yet to reflect fully the improvement in financial market sentiment, especially in the euro area. This highlights the risk of asset prices getting out of line with fundamentals, especially as regards corporate securities," chief economist at the OECD Pier Carlo Padoan told Reuters.
The UK is expected to avoid a triple-dip recession, growing by 0.5 percent in the first quarter of 2013 and by 1.4 percent in the following three months.
Meanwhile, the United States and Japan will be leading a rebound in advanced economies. The world's largest economy is forecast to grow by 3.5 percent and 2 percent in the first and second quarters of 2013. Japan's economy is likely to strengthen by 3.2 percent and 2.2 percent.
"The bottom line is that we are moderately more optimistic," Padoan said. "We see growth firming in the US, we see more growth in Japan thanks to new measures."
Earlier this week US fourth-quarter growth was revised up to 0.4 percent by the Department of Commerce.
You can share this story on social media: