US renews Iran sanctions waiver for Japan and 10 EU countries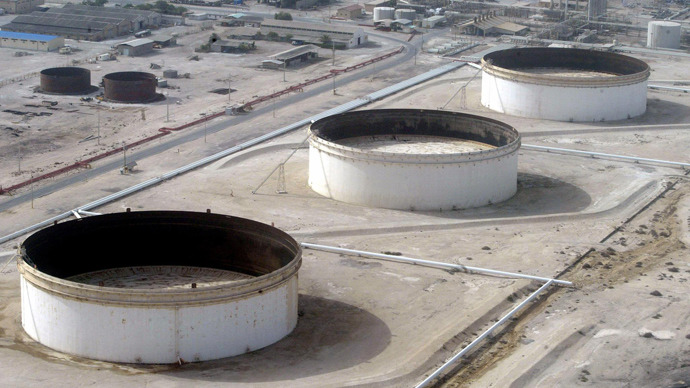 The US has renewed the exemptions for Japan and ten European Union countries from tough sanctions imposed on countries buying Iranian oil.
Japan and the 10 European Union countries, including Belgium, the Czech Republic, France, Germany, Greece, Italy, Netherlands, Poland, Spain, and the UK are on the list.
"I will report to the Congress that exceptions to sanctions will apply to financial institutions based in these countries for a potentially renewable period of 180 days," US Secretary of State John Kerry said in a statement.
"The United States and the international community remain committed to maintaining pressure on the Iranian regime until it fully addresses concerns about its nuclear program," Kerry said.
"The message to the Iranian regime from the international community is clear: take concrete actions to satisfy the concerns of the international community, or face increasing isolation and pressure," he said.
Under the law, putting pressure on Iran over its contested nuclear program, Washington bars banks from countries buying Iranian oil from doing business in the US.
The European Union completely cut imports from Iran from July 1, 2012. However, financial institutions in the EU still have non-petroleum transactions with the Central Bank of Iran.
Japan has also reduced imports despite energy shortfalls in the wake of the tsunami and nuclear incident two years ago.
A total of 20 countries have "continued to significantly reduce the volume of their crude oil purchases from Iran," John Kerry stressed in a statement.
India is expected to get another exemption from sanctions too. The country's refineries have said that they will stop importing crude oil from Iran because they will not get the necessary insurance.
According to the IEA, Iran lost an estimated $40bn in oil export revenues in 2012 as the West tightened sanctions, while the country's oil production in January hit a 30 year low.

However, Iran is finding new ways to circumvent the sanctions by increasing its exports to Asian countries, specifically China. In the last few months, Iran bought second-hand tankers to take more oil to China, the IEA said, citing industry reports.

You can share this story on social media: