US dollar in Russia falls below 26 roubles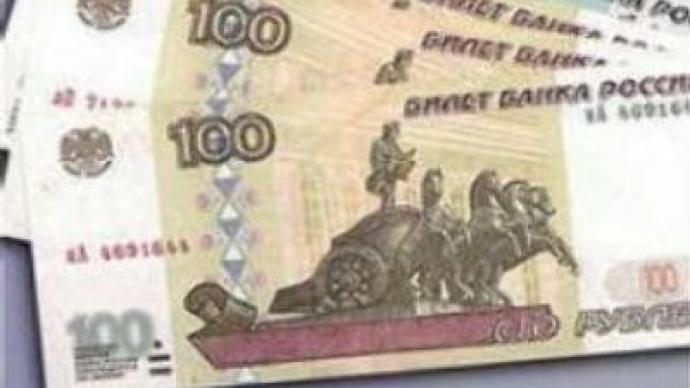 The rouble's continuing strength against the U.S. dollar broke new ground this week when the exchange rate dipped below 26 roubles per dollar. A weak U.S. economy is responsible for pushing the exchange rate in the rouble's favour.
And a stronger rouble means cheaper imports for affluent Russians. It has also boosted the banking and telecoms sectors.Last year the rouble appreciated 4.3% against the central bank's dollar/euro basket.While it's welcome news for some consumers, the less obvious effects of the rouble's continued strengthening are worrying many. Some producers say the strong rouble is eating into export profits.
"The impact on the economy from the stronger rouble is quite important to understand as well because we do see many officials saying they would like weaker rouble, stable – not strengthening. We do have major parts of the economy in Russia, especially natural resources which have the revenues in dollars and the costs in roubles. That match means that the stronger rouble is affecting them negatively,"
Peter Westin, Chief Economist at MDM Bank in Moscow points out.Other members of the banking sector say the strengthening rouble is nothing to worry about.Garegin Tosunyan, President of the Association of Russian Banks, believes such fluctuations are nothing out of the ordinary.
"There are no particular surprises here for the rouble or for the Russian economy. The exchange rate has been quite fluctuating over recent years and this decrease is the particular policy of our Central Bank in its strengthening the rouble,"
he mentioned.Nonetheless, other analysts say the rouble is still undervalued, and could strengthen to as little as 20 roubles to the dollar within three to four years.In that case, they say, natural resource companies will face the challenge of reducing its costs to offset falling revenues.
You can share this story on social media: