Ukrainian security service raids Naftogaz Ukraine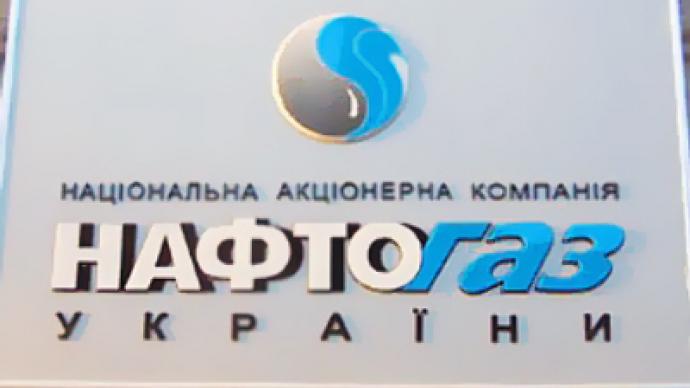 The Ukrainian security service has raided the HQ of national gas company Naftogaz Ukraine in an attempt to seize documents relating to the theft of 6.3 Billion cubic metres of gas.
The raid comes after the Ukrainian security services launched a criminal case against a group of Naftogaz Ukraine officials on Monday
Naftogaz spokesman, Valentyn Zemlyansky, has told journalists that those taking part in the raid have been tasked with seizing originals of Naftogaz's agreements with Russian gas monopoly, Gazprom, on supplies of gas to Ukraine, and its transit across Ukraine, in 2009-2011. He added that while he didn't know if the documents had been seized, if they had been it would freeze the company's operations.
It is unclear if the raid will jeopardise Naftogaz's ability to make a $400 million payment to Gazprom on Sunday. A failure to do so could spark fresh disruptions to gas supplies, in the wake of the gas dispute between Naftogaz and Gazprom in January.
Wednesdays events come after Ukraine's Prime Minister Yulia Tymoshenko, who negotiated the resolution to January's gas dispute with Russian prime Minister Vladimir Putin, said customs officials had cleared Naftogaz's legal ownership of some 11bn cubic metres of gas acquired at a privileged price from Gazprom, of $153.90 per thousand cubic metres, as part of the settlement of the January dispute.
The Ukrainian Security Service has declared this transaction illegal. It says that the gas still belongs to Rosukrenergo, a Swiss-registered gas trading intermediary between Russia and Ukraine, which ended its role as gas supplier to Ukraine in January. Rosukrenergo, which is 45% owned by two Ukrainian businessmen, and 50% owned by Gazprom says it is the legal owner of the disputed gas.
You can share this story on social media: