Ukrainian industry makes hay on back of gas debt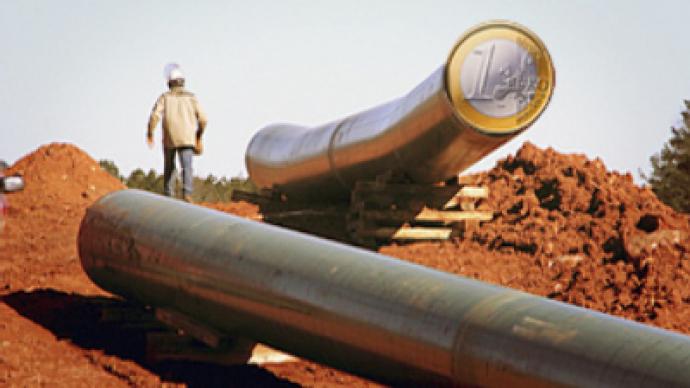 Gazprom is not the company that's most hurt by Ukraine's failure to cover its debts. The real victims are the competitors of those Ukrainian companies that Russia subsidises by giving them what is, in effect, free gas.
Ukraine's leading exports are metals, energy equipment, nuclear power equipment, railway cars and locomotives and other types of machinery. Similar products are manufactured by Russian companies. With global demand falling, the two countries are fiercely competing – along with many others – for the shrinking market, and every penny counts.
Gasprom's selling gas to Russian companies at prices lower then the export price has been a bone of contention for Europe for some time. The EU argues it gives them an unfair advantage. Last year the gas monopoly announced it would switch to universal prices for domestic and foreign consumers by 2011.
But now it's Russia that has reason to point the finger – at its neighbour Ukraine. The country has accumulated a debt of more then $US 2 billion for gas supplied in 2008. This debt means Ukrainian producers didn't pay for it and, thus, their products are cheaper then they would otherwise be. Of course, cheaper products sell better – voila! – it means that Russia has subsidised its overseas competitors at the expense of domestic producers.
Moreover, it's not just the international market in which Ukraine gains a foothold by not paying for Russian gas. Russia itself is a major destination for Ukrainian goods. According to data from the Russian Customs Service, in 2008 Russia has imported Ukrainian goods worth $US 15 billion. About half of these are ferrous metals and their products, energy equipment and other goods that Russian manufacturers could have supplied to the market.
The 64,000 dollar question is how much would paying for Russian gas on time have affected this figure? Alas, it's unlikely to be answered,
You can share this story on social media: