Ukrainian gas pipeline on full capacity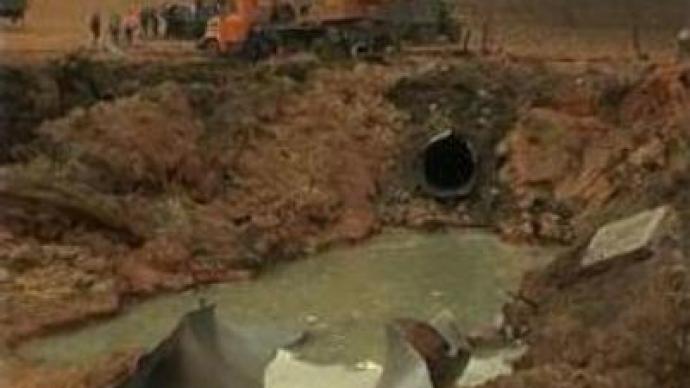 A gas pipeline damaged in a recent blast near Kiev will resume carrying Russian gas to Europe at full capacity on Monday. Gas transit was suspended for about 10 days after an accident at a compressor station near the Ukrainian capital on May the 7th.
The incident did not affect Russian gas supplies to Europe as fuel was rerouted through alternative pipelines.But analysts say if the explosion had taken place in winter, Europe could have been left without gas.Experts say Ukraine's pipeline network is worn out and needs urgent modernisation.
"Ukraine has been fixing the pipeline for 7 days. Can you imagine – 7 days! I think it happened because they just did not want to spend money on restoration works. Authorisation to release funds probably needed many signatures – and Ukraine obviously did not want to do it. There was also another factor, I think. Ukraine does not pay enough attention to its pipeline networks. I am sure, the professionalism of the workers has deteriorated in the last 15 years and they are not able to fix such problems quickly,"
shared his anxiety Konstantin Simonov from the National Energy Security Fund.
You can share this story on social media: