UK lashes out at EU's initiative to cap bankers' bonuses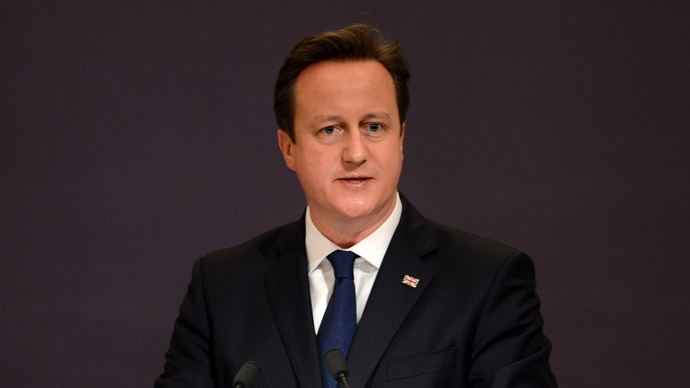 The UK will fight an EU plan to cap bankers' bonuses at a meeting of European finance ministers next week with both PM David Cameron and London's mayor Boris Johnson voicing concerns the measure could scare banks away from the British capital.
On Wednesday night the European Union agreed to start the process of slashing bankers' bonuses, despite strong opposition from the UK, which regards it as a major blow to the country's financial sector.
"We do have in the UK – and not every other European country has this – we have major international banks that are based in the UK but have branches and activities all over the world, and we need to make sure that regulation put in place in Brussels is flexible enough to allow those banks to continue competing and succeeding while being located in the UK," the British Prime Minister David Cameron said at a meeting of Nordic leaders in the Latvian capital of Riga on Thursday.
Boris Johnson, the Mayor of London, pulled no punches while explaining his position. 
"The most this measure can hope to achieve is a boost for Zurich and Singapore and New York at the expense of a struggling EU. This is possibly the most deluded measure to come from Europe since Diocletian tried to fix the price of groceries across the Roman Empire," the Daily Mail quotes him as saying.
However, some in London see more of a virtue in the initiative. Brenda Kelly, the technical analyst at the IG markets believes it's a good step, which could stabilize the financial sector in Europe.
"A lot of the banks have been giving bonuses during the financial crisis despite the fact that they were bringing about losses over the last number of years," she told RT. "I think in some respect it's giving a bit of confidence back to the market and to the actual citizen of Europe in an effort to kind of bring us back to where we were prior to the crisis."
Wednesday's decision came as part of the so-called Capital Requirements Directive aimed at making Europe's financial sector able to defend itself against bank failures, which have become more frequent in the last five years.
The agreement has still to be approved by EU governments before coming into force next year. The UK will soon have the chance to make the EU leaders soften their stance as either Chancellor of the Exchequer George Osborne or the Treasury minister Greg Clark will represent the country at the meeting of European finance ministers next week.
You can share this story on social media: