Tycoon pulls his money out of Russia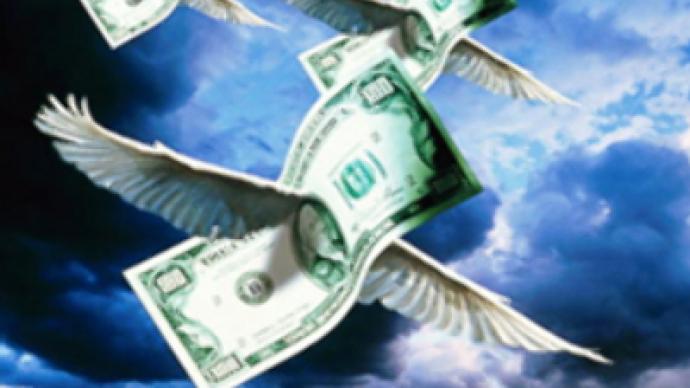 Russian tycoon Suleiman Kerimov has reportedly sold his holdings of domestic assets, including stakes in Gazprom and Sberbank. The world's 36th weathiest man (according to the Forbes rich list) is believed to have bought substantial stock in overseas fin
The Russian business newspaper Kommersant reports that Kerimov's shares in Gazprom and Sberbank have been sold over the past few months.
Referring to unofficial information, the daily says the tycoon's assets management company Nafta-Moskva held a 4.5% stake in Gazprom at the beginning of the year, worth an estimated $US 15.37 billion. At the same time, it owned 6% of Sberbank, valued at $US 5.4 billion. It's believed he has retained very few assets in Russia.
Mr. Kerimov has conducted all the deals through western investment banks, mostly Morgan Stanley of London and Credit Suisse.
Apart from Sberbank and Gazprom, various assets belonging to Kerimov have been or are to be sold.
Last autumn he sold the supermarket chain Mercado to Russian major X5 Retail Group for $US 200 million.
His telecom firm National Telecommunications is to be sold for upward of $US 1.2 billion.
Mr. Kerimov also has announced he tends to sell his stake in precious metal producer Polymetal.
His exclusive development, Rublevo-Arkhangelskoe, in north-western Moscow, worth $US 5.3 billion, will also be offered for sale.
The revenue from the sales will be placed in foreign financial institutions. Suleiman Kerimov has bought a block of shares in Deutsche Bank, reports Kommersant. His stake in the bank was 3% at the end of 2007, but is expected to increase to 9%. Deutsche Bank is not commenting on the issue.
Apart from Deutsche Bank, the billionaire has acquired a stake of almost 1% in UBS, Morgan Stanley and Credit Suisse, estimated to be worth $US 1.55 billion.
Three main reasons have been given for this move west. Firstly, analysts say Kerimov doesn't believe Western banks will suffer any more from the global credit crunch, so he is buying shares while the price is low.
Secondly, the tycoon hardly spends any time in Moscow, and when he does he's always surrounded by bodyguards.
Thirdly, Kommersant quotes an expert as saying foreign investments are safer as they protect shareholders from a vast variety of risks – including political risks.
Suleiman Kerimov is believed to be worth $US 17.5 billion. In 2008, Forbes business magazine placed him 36th in its global ranking of billionaires.
Moreover, Kerimov is engaged in politics. In 1999 he teamed up with the party of eccentric Russian statesman, Vladimir Zhirinovsky, later named the Liberal Democratic Party of Russia. In April 2007 Suleiman Kerimov left the LDPR for United Russia, now headed by the former Russian president Vladimir Putin. In February 2008 he became a senator for the Republic of Dagestan.
Suleiman Kerimov has headed the board of the Russian wrestling federation since 2006. He has offered a special prize to the Russian wrestling team performing at the Beijing Olympics. Each athlete is to get $US 500,000 for taking part., and if the wrestling team comes home with ten gold medals, each member will get $US 1 million.
Kerimov made the headlines in 2006 when he crashed his Ferrari Enzo, worth upwards of $700,000, in France. He was reported to be accompanied by renowned Russian TV presenter Tina Kandelaki at the time. However, she denied the reports, saying she was at home with mumps at the time. She and Kerimov are both married to other people.
You can share this story on social media: