Turmoil in U.S. mortgage market unlikely to damage Russia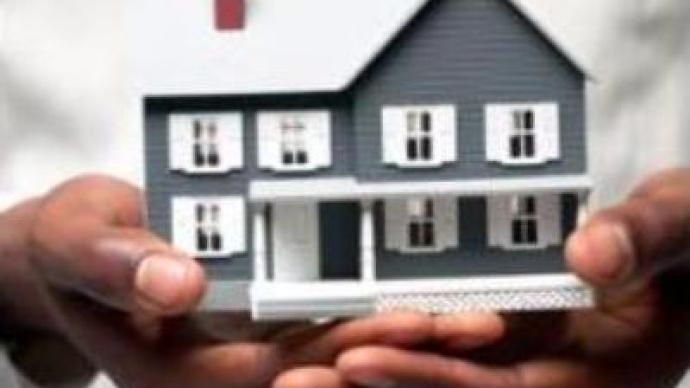 Stock brokers around the world have been selling off shares in the wake of concerns about the U.S. mortgage industry. Though in some scenarios this could cause long-term effects on the Russia's economy, analysts say it's unlikely.
More and more people in the United States aren't paying their mortgages. Defaulted loans and re-possessions are at the highest level since records began and it's starting to strain the American economy.When it comes to finance, if the United States sneezes, the rest of the world catches a cold. Markets in Europe and Asia fell by up to 3% as shares were sold off worldwide. It was the second major slump in global exchanges in the past two weeks.Russia's indexes were also hit, and although analysts remain optimistic about the country's economy, there are notes of caution for the future.
"You can make the case that if the U.S. economy goes down, it'll lower demand for oil globally, because U.S. consumes much oil. If the oil price goes down, in that case – yes, it could have effect on Russia's market. It could reduce borrowing rates; it could reduce loaning rates, consumption and so forth. But for the time being there's absolutely no direct linkage between the two markets,"
said Eric DePoy, ALFA Bank Chief Analyst.Many other analysts have also voiced concern that increasing numbers of mortgage loans in Russia could lead to problems in the industry similar to those the U.S. is currently experiencing. However, in Moscow, real estate industry workers are optimistic that the housing market bubble is not about to burst.
"I believe if a major crisis occurred in the U.S. market it would affect us. It might cause a price reduction. But so far there are no factors or reasons which could cause that. It's a separate country and a separate market with its own growth. Our mortgages are different from the mortgages abroad in the interest rates, the conditions for the loan, and the people's mentality is also very different. In our country if someone borrows money they always try to pay it back quickly. So it shouldn't affect mortgage holders,"
suggests Oleg Tamaeli, Best Realty Department Head.For now, analysts are convinced that Russia remains a safe place for careful investors but are keeping their eyes on developments across the Atlantic. A serious slowdown in the U.S. economy could leave Russian borrowers with a major financial headache.
You can share this story on social media: