Trouble in U.S. housing market raises world traders' concerns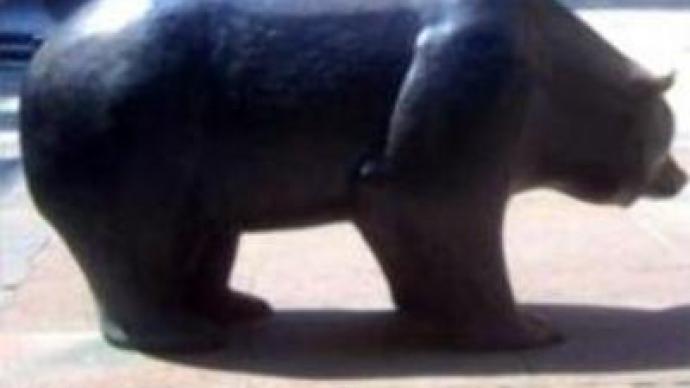 Concerns about the U.S. housing market continued overnight on Wall Street, as fresh data showed that late mortgage repayments and home repossessions in the United States have hit their highest level since records began.
After Monday saw NYSE call a halt in trading in New Century, America's second largest sub prime home lender, Tuesday saw further grim news for the beleaguered home lending market. Mortgage Bankers Association data showed that late or missed payments on mortgages had risen to 4.95%. In the sub prime, or market for clients with a poor credit history, the figure had risen to 13.3%, in the last quarter of 2006. With repossession action launched against more than one in every 200 borrowers, the figures were the worst in the 37 year history of reporting on such data.There was more bad news for New Century. After Monday's announcement that its bankers were no longer prepared to extend credit, and were asking it to buy back the $US 8 BLN in credit already extended, the company announced it was the subject of a U.S. Securities and Exchange Commission investigation, and the NYSE said it would de-list the firm.Other lenders also have trouble. Accredited Home lenders, another sub prime specialist, said it was seeking fresh capital and waivers on lending covenants. Shares in the company were halved and other home lenders were also hammered.Now the fear is that the problems of the sub prime market will spread to the general U.S. home lending market, and further to the U.S. economy, possibly triggering a further slowdown.With no sign that the problems in the home lending market will disappear any time soon, and some analysts saying the problems could get worse, the risk is mounting that the already weak U.S. housing market could face sliding prices with houses dumped on the market to pay off creditors. That in turn would place pressure on U.S. consumer spending.Markets around the world are warily eyeing developments, and the first worrying news has already come. Wall Street closed about 2% down overnight, the Hang Seng down just under 3% in late afternoon trade and the Nikkei closed down a similar amount. Russian traders are yet to react to the bad news from over the ocean.
You can share this story on social media: