Transport services feel the pinch as financial crisis bites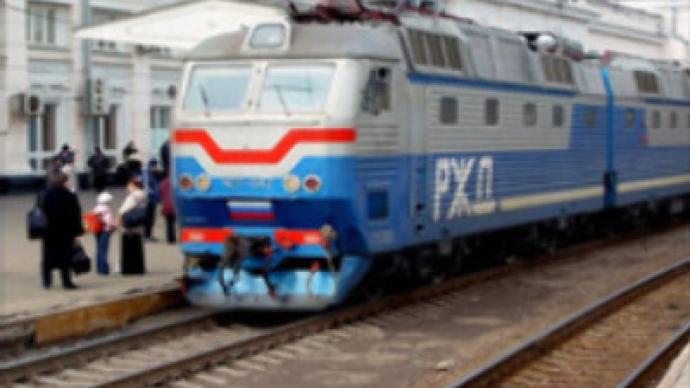 Russian airlines and railways are set to carry fewer passengers next year, as the global financial crisis hits spending. The country's Transport Minister has promised to compensate losses for Russian Railways, and advised airlines to consolidate.
A 10 percent drop in airline passenger numbers is inevitable, warns Russian Transport Minister, Igor Levitin. Despite falling jet fuel prices, the airlines are being forced to optimise their fleets and review route networks. Levitin says that's not enough and airlines should be ready to merge.
"Even before the crisis we pointed out that consolidation is necessary. Now it will happen as the result of the crisis, as not all air carriers will be able to get credits as before. The government will guarantee that passengers who bought these airlines tickets would get the service but may be by that time through other carriers."
Currently, the Russian air travel market is divided between 180 airlines, although there are only a few major carriers. Nadejda Timokhova, Analyst at Metropol Investment expects that figure to fall to around 100, and points out the government won't choose favourites.
"Currently the government has allocated $1 billion dollars as state support for the airlines. And I don't think they will discriminate among carriers on the market by providing support or not."
The government has also promised support for Russian railways. The company reduced operations by 20% in November due to falling demand for transportation of metals and coal.
It will cut the company's annual revenues by more than $1.5 Billion. Russian Railways, with a $15 billion investment program, had hoped to fill the shortfall with a tariff hike. But Levitin says the government will leave rail tariffs at the current level next year, and compensate the company for any losses as a result.
Crashing sales slam on brakes for Russian carmaking
Rostelecom posts four fold increase in Net Profit for 1H 2008
You can share this story on social media: