Toyota and BMW to jointly develop fuel-cell vehicles and sports car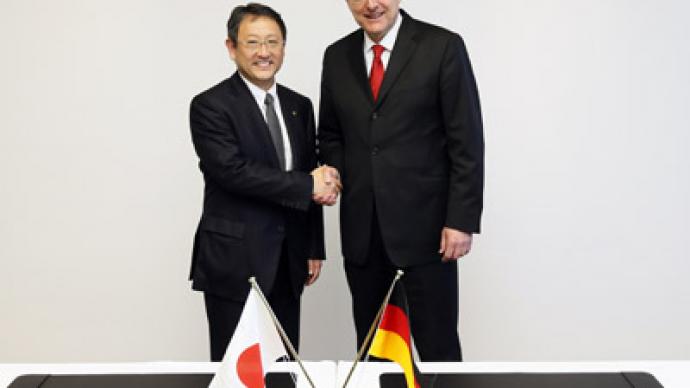 Toyota Corp. and BMW AG have agreed to jointly develop fuel-cell vehicles, research lithium-air battery and construct a sports car.
The world's biggest carmaker by sales and world's leading producer of gasoline-electric hybrid vehicles, Toyota will cooperate with one of Europe's oldest automotive manufacturers, BMW AG on conducting research into the lithium-air battery. It is thought to be more powerful than current lithium-ion batteries used in many hybrid and electric vehicles.The two companies also agreed to collaborate on a fuel-cell system, lightweight technology and electric powertrains. The carmakers will also jointly design a new sports car, the companies reported Thursday.  As part of the agreement, BMW AG is due to supply Toyota with 1.6-liter and 2-liter diesel-powered engines for its models for European consumers as of 2014. The cooperation is expected to boost the Japanese carmaker's line up in the European market.The two companies say they have no plans for a capital tie-up.
You can share this story on social media: