Tough week on Russian market turns worse on South Ossetia conflict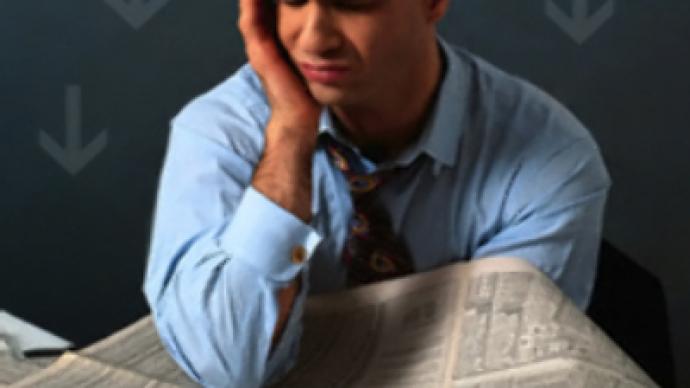 The Russian markets started off in the red at the beginning of the week, but made their way back up on Wednesday. However, Friday saw them sink to a new 22 month low – on the escalating conflict between Georgia and South Ossetia – w
First, the good news. Steel maker Mechel, which suffered after Prime Minister Putin criticised the company's coal pricing policy,bounced back this week 30%. But relief was shortlived as the government suggested it would investigate the prices that oil company's charge for fuel, and will start holding grain procurement inverventions in a week.
Investors say they are still positive over the long term. Elena Chernoletskaya, a consultant from Metropol thinks now could be an opportune time to look at the longer term.
"Now there is good ground, including for foreign investors, to enter the Russian market for a period of 3 to 4 years. Over the past few days, though stocks have fallen, we see good investment opportunities in telecoms and energy. This is because of current low prices, and it is a good time for long-term investment to be arranged."
On the commodity markets, the tone was weaker – prices for fuel and metals were down – hurt by talk of recession in Japan and a recovery in the US dollar. On balance that was negative for the RTS and MICEX. Peter Halloran, CEO of Pharos Financial group in Moscow says this has a stronger effect on the Russian markets.
"Russian markets are certainly reacting worse. Other markets are moving up because oil markets are moving down. The big movers – certainly Gazprom has been under pressure – Gazprom, Lukoil, Rosneft. And then you look across the mining sector."
The markets were already weak with investors rethinking their commitment to emerging markets. when, on Friday, armed conflict between Georgia and South Ossetia dealt a further blow to investor sentiment. Peter Halloran believes that anyone considering buying in will now hold off.
"The markets also are looking to understand if this is going to escalate over the coming days or not. So they're certainly buyers that are sitting waiting to enter the market."
Analysts say how the situation develops over the weekend will influence the way markets perform in the coming week.
You can share this story on social media: