Top Russian banks capitalise on banking boom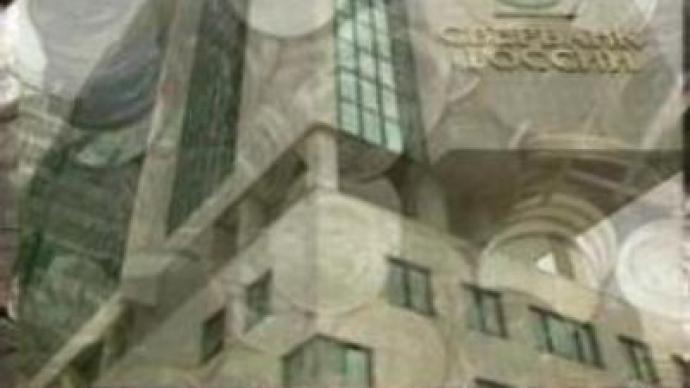 Russia's largest bank, Sberbank, raised nearly $ US 9 BLN in a Secondary Public Offering last month. The number two, VTB, is set to become the first Russian bank to list on the London Stock Exchange and raise up to $ US 4 BLN in IPO.
On Thursday, Sberbank finished up almost 2% on the MICEX, with its shares trading at more than $US 3,500 apiece. The company may split its shares later this year, according to the bank's CEO. Dividing the shares through a split would make them more accessible to smaller investors.In Russia, Sberbank's spread is wide. It already has more than 20,000 branches and its gaining more business every day, as consumer spending continues to soar, and credit becomes more widely available. Last month it issued a Secondary Public Offering – or SPO on the Russian market.
'Market capitalisation of the bank increased 40 times in the last five years. But it was not enough because the business increased even more rapidly. So the SPO was quite essential for the bank,'
Andrey Kazmin, Sberbank's Chief Executive Officer, stated. And the move was lucrative. The bank collected nearly $US 9 BLN, despite complaints from market watchers about a lack of information ahead of the SPO.While Sberbank chose to raise its capital on the domestic market and has no plans to float its shares abroad, VTB has less of a traditional streak. It is ready to go global, having overhauled its image and discarded its uniquely Russian name, Vneshtorgbank. The bank is preparing to float its shares in London as well as Moscow and analysts say it could raise as much as $ US 4 BLN. Like Sberbank, VTB is eager to capitalise on a banking boom that shows no signs of abating.
'We opened 70 new branches in Russia last year. We're opening around 200 this year, and next year we'll be opening one every day,'
Andrey Kostin, the Chief Executive Officer of VTB claimed. Along with domestic growth, the company's also destined for a raised profile abroad. It will become the first Russian bank to float in the United Kingdom, when it takes brand VTB through the doors of the London Stock Exchange next month.
You can share this story on social media: