TNK-BP slammed over oil spills in Russia's major oil field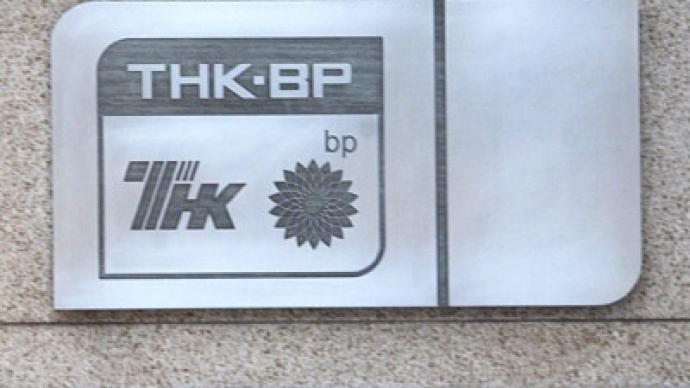 TNK-BP has been grilled by the Russian Minister of Natural Resources Yuri Trutnev over negligent drilling safety after allegedly allowing more than 700 oil spills this year.
After visiting one of the oldest oil fields Samotlor in Nizhnevartovsk district, which is developed by a TNK-BP subsidiary, Trutnev slammed TNK-BP management over its high breakdown rate and described the drilling methods as 'inadmissible'. The majority of spills happen because of the worn out equipment, he stressed."The main reason [of breakdown rate] is that the company doesn't invest enough money to replace old pipelines in order to fight old spills and prevent new ones," Trutnev said. "They should simply invest more money in modernization of the exploration system".Samotlor is one of the oldest oil fields in Russia: it was discovered in 1965, and development started in 1967. The proven reserves are approximately 44 billion barrels. About 2200 hectares of the Samotlor region has been contaminated because of oil exploration since Soviet times.TNK-BP has already confirmed 750 oil spills this year that account for 20% of all spills in the Khanti-Mansi region, where the majority of the oil produced in Russia comes from. The most recent oil spill occurred three days ago when 1.5 tonnes was released. In 2011 as many as 3,600 breakdowns happened in pipelines of Khanti-Mansi region.Meanwhile TNK-BP claims it has already invested $270 million in an oil pipeline modernization program begun in 2004. The company also says it has spent $2.1 billion on ecological work including $285 million on a clean up of the Samotlor oil field.Meanwhile TNK-BP has signed a five year agreement with the US chemical company Ashland Inc. Under the deal TNK-BP will provide Ashland's Valvoline motor oil to the Russia's car market, making it the largest single distributor of Valvoline in Russia.TNK-BP's executive vice president for downstream, Alfredo Barrios says Ashland sees great opportunities, as the Russian market is the largest in Europe for car lubricants and it is growing year on year.
You can share this story on social media: