TNK-BP offers Gazprom controlling stake in Kovykta project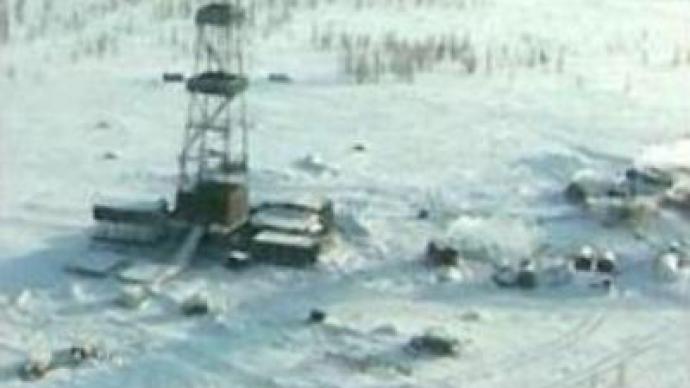 Monday's Financial Times reports that TNK-BP has offered Gazprom a controlling stake in Kovykta, the largest gasfield in Siberia. The paper says, the company have offered the deal to protect its operating licence.
The Kovykta field is located in the Irkutsk region, 250 kilometres from Lake Baikal. Its estimated reserves are around 1.9 TLN cubic metres of which is comparable to half of the famous Shtokman field.The recent article in the Financial Times claims TNK-BP has already offered Gazprom majority control over the Kovykta gasfield, but has insisted that Gazprom should pay for its stake with cash or assets.
"It's the first time TNK-BP is talking about selling the controlling stake for a certain amount of cash. Before, it invited Gazprom to participate in the development of the project through bringing in technology and sharing risks,"
says Denis Borisov, Analyst, Solid Investment Group.Russian Ministry of Environment and Natural Resources have threated to revoke TNK-BP's operating licences for the Kovykta field. Under the licencing agreement, TNK BP was to produce 9 BLN cubic meters of gas by the end of the year. But the company missed the deadline, blaming the lack of a transportation network. Initially, it expected to ship its gas to the Asian market, but it needs Gazprom to build a pipeline connecting the field to its potential customers. State-owned pipeline monopoly Gazprom has been stalling the negotiations, saying it has other priorities.Gazprom could wait for the government to revoke the licence and then buy it at an auction, a plan, analysts say, would damage foreign-investors' confidence in such projects.
"To save the operating licenses, TNK-BP decided to sell the stake to Gazprom. Thus the company will save its own stake in the project and get some cash for the asset,"
Mr Borisov thinks.While both companies refusing to comment, analysts say Gazprom may be interested in the offer, but should make the final decision by first quarter of 2007, once investigation of the Kovykta project is complete. Analysts say the deal could be worth around $US 1 BLN.
You can share this story on social media: