TNK-BP Chief Robert Dudley leaves Moscow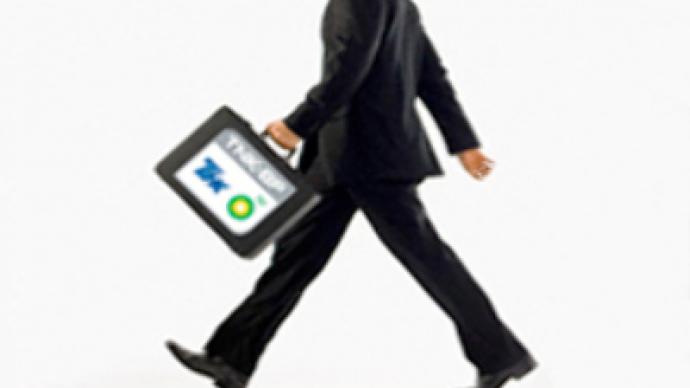 Russian-British oil company TNK-BP says its head, Robert Dudley, has left Moscow temporarily – but that won't affect its operations.
Dudley says he will carry on managing the firm from London, and will strive to protect the interests of ALL shareholders.
Russian Deputy Prime Minister Igor Sechin on Thursday called on BP and the Russian shareholders in the joint venture to resolve the conflict.
The Russian consortium's CEO Stan Polovets says he expected that Dudley would leave, but not that he would stay in charge,
We are not surprised by Bob Dudley's announcement. We are surprised at the fact that BP plans to manage TNK-BP from London, they plan to have Bob Dudley continue to serve as the executive of TNK- BP even though he's not allowed to work in the Russian Federation.
You can share this story on social media: