Thai KFC apologizes after quake ads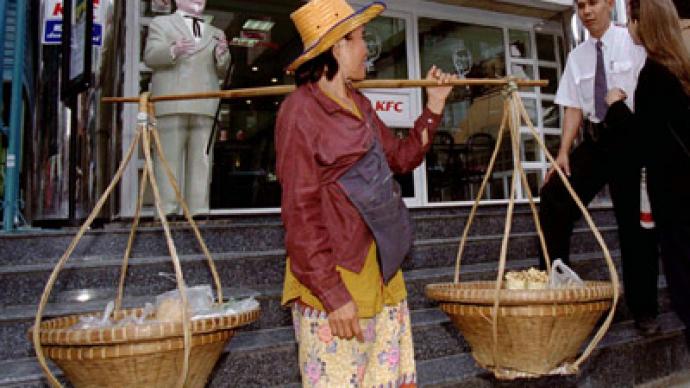 KFC in Thailand has issued an apology for a post on Facebook calling people to buy KFC food while watching the tsunami news, posted during Wednesday's tsunami panic.
The company was sharply criticized by Internet users as it posted a message on Facebook saying "Let's hurry home and follow the earthquake news. And don't forget to order your favorite KFC menu". The message appeared after local authorities evacuated thousands of people from seaside areas fearing a tsunami would follow the 8.2 earthquake in Indonesia. It was removed and replaced with the apology by Thursday after hundreds of indignant users slammed the post calling it improper.Wednesday's earthquakes in Indonesia revived memories of the 2004 Asian tsunami that killed 230,000 people, including more than 8,000 in Thailand.
You can share this story on social media: