Tencent to invest $300 million into Russian Digital Sky Technologies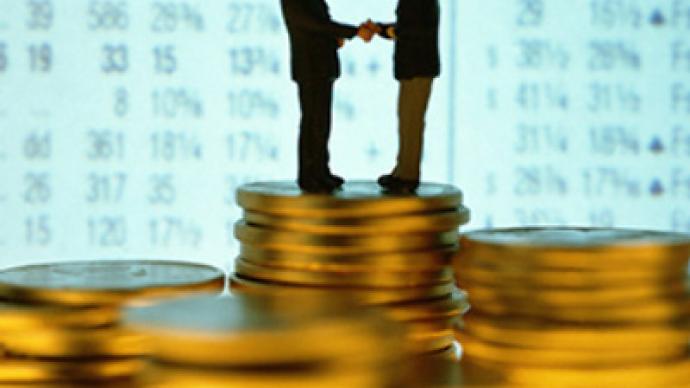 One of China's largest internet companies, Tencent, will purchase 10.26% of DST's shares in attempt to gain position on the Russian market.
Tencent will invest $300 million into DST which owns the popular Russian social networks, VKontakte.ru and Odnoklassniki.ru as well as other assests. DST General Director Yury Milner told Kommersant that the investment by Tencent is to focus mainly on the Russian company's assets.

"Tencent Holdings Ltd. will receive a mainly financial return from the deal. DST is also counting on learning from Chinese experience in monetization of the audience."

Milner said that DST does not have plans to work on the Chinese market. DST's portfolio also has a majority share in Mail.ru as well as shares in social network Facebook and says that Tencent will be purchasing $300 million in shares from an additional issue and not from investors who already own shares.

Milner also said that immediate investment plans for the investment which will lower Milner's own personal stake in the company are not currently on the table, but that a possible buyout of AOL's ICQ is in discussion.

Sergey Vasin, an analyst at Metropol, believes the Russian market is promising which is what attracted China's Tencent to DST.

"The Russian IT market is a perspective one with a good potential of growth in terms of both a client base and the content as today the social internet network, for example, has room for development. Moreover, only about 20% of households in Russia have broadband access to internet, while in the Euro Zone the figure exceeds 50%." Vasin added, "This means that we expect a two- or even threefold growth of the Russian IT market in the next 5-6 years."

Vasin sees the share acquisition as an initial gauge of the Russian market which will allow Tencent to bigger decisions down the line.

"I think they are unlikely to change anything in the Company's management, as a 10% stake isn't that big really. It's more of a strategic purchase, a trial step, that in 1-2 years will give the Chinese a clearer picture of Russian market. At this stage the Chinese might want to bring their technology and investment into it."

Tencent earned $764.7 million in 2009 and has a capitalization of $38 billion on the Hong Kong stock exchange.
You can share this story on social media: