Switzerland launches probes of multibillion 'shady' market manipulations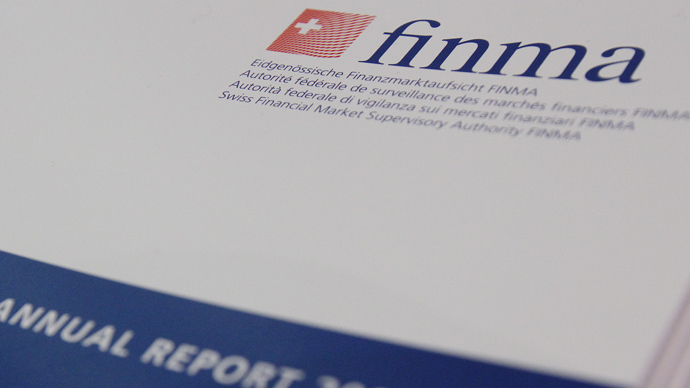 Switzerland, largely known as a 'financial safe heaven' has started its own separate investigation into alleged manipulation with interest rates in financial markets, where an estimated €3.5 trillion changes hands daily.
The Swiss Financial Market Supervisory Authority (FINMA) "is currently conducting investigations into several Swiss financial institutions in connection with possible manipulation of foreign exchange markets," the regulator said in its Friday statement.

More than €3.5 trillion changes hands on foreign exchange markets every day. Regulators looking into potential shady practice by traders.

— Peter Oliver (@PeterGOliver_RT) October 4, 2013
The move by FINMA is seen to be related to a summer inquiry by the UK's financial Conduct Authority, which is collecting information on potential manipulation of the key foreign exchange rates.
"FINMA is coordinating closely with authorities in other countries as multiple banks around the world are potentially implicated," the agency said, adding that it won't give any further details.
Scrutiny over operations in financial markets has strongly intensified recently, with 13 US banks including JPMorgan Chase, Barclays and Credit Suisse having been sued by the US regulator over rigging with Libor - the world's most widely used benchmark for short-term interest rates in the interbank market.
On the back of Libor investigations, which are currently at the epicenter of all manipulation probes, there is also scrutiny over such rates as Euribor and The Platts oil benchmark.