Sumo wrestler punished for playing football in secret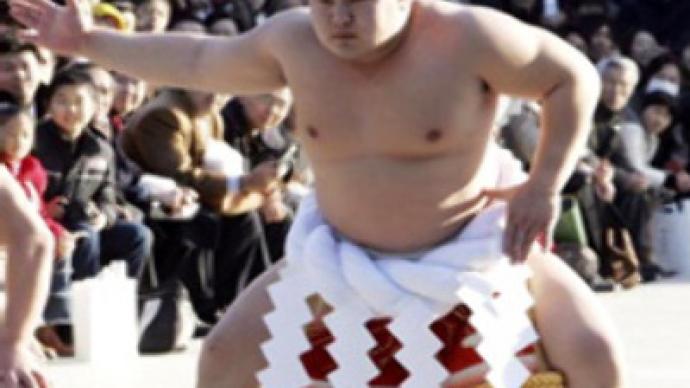 Asashoryu Akinori, a 150-kilogramme Mongolian sumo wrestler, has been banned for two grand tournaments for playing football when he was supposedly injured.
Asashoryu sparked anger in Japan's ancient sport when he turned out in a charity soccer match in Mongolia, despite having withdrawn from a regional sumo tour with a back injury. The Mongolian was spotted on television playing alongside Japan International Hideotshi Nakata.
The 26 year old, who received Sumo's highest rank of Yokozuna in 2003 and has won 21 Emperor's Cups, is said to have accepted his punishment without complaint.
You can share this story on social media: