Beet it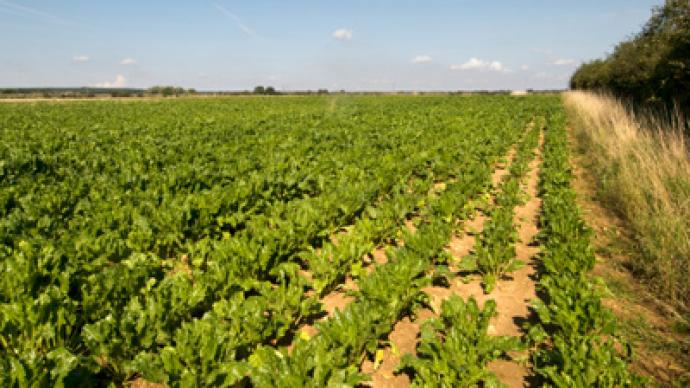 Beating all records Russian sugar beet production has more than doubled to 48 million tons this year. But that won't necessarily make the farmers happy.
­Even though there has been a steady rise in sugar prices over the last five years, this glut may see local prices forced down, which could mean beets will end up rotting in the field rather than on the market.
Even if the Russian farmers wanted to export their produce they won't be able to reap the benefits this year. 

Russian Deputy Prime Minister Viktor Zubkov predicts beet exports to reach a mere 150 000 tons this year despite Russian Railways working at 120% of their daily capacity. Back in 2007 when the harvest was only about 29 million tons, its exports were much higher than this year's – 295 000 tons.

The poor exports are being blamed on restructuring of the railways that have also slowed grain, oil and metal deliveries across the country. Zubkov criticized Russian Railways for failing to provide the necessary train cars and storage facilities. He also spoke out against employees of the Federal Customs Service and several other state agencies for taking too many days off and not doing enough to assist the farmers export their produce.

Sugar prices have been falling in Russia since March losing over 40%, and now producers expect a further fall.