Steelmaker Evraz takes over South Africa's Highveld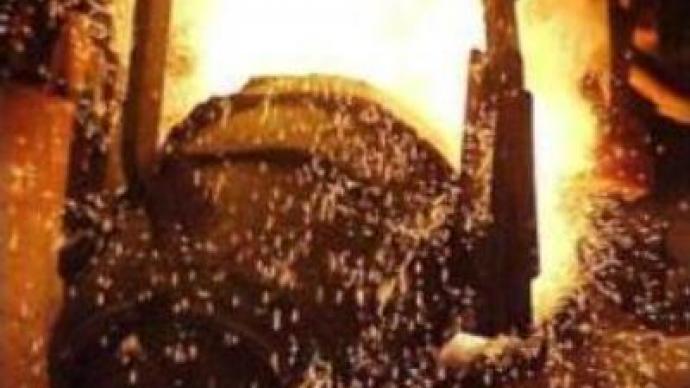 After the acquisition of America's Oregon Steel Mills, Russia's top steelmaker Evraz is hungry for more foreign assets. It's now paying Anglo American almost $US 700 MLN for South Africa's second-largest steel producer Highveld.
Highveld is known as the world's top vanadium supplier – a metal used to make alloys like stainless steel. It's mixed with aluminium and titanium in jet engines and avionics production, and also has nuclear applications.Evraz already controls around 30% of the global vanadium market. Pocketing Highveld would have given it an even stronger position.
"The deal makes sense from the point of view that there's a limited amount of big stock out there to buy. Evraz has been very aggressive in buying those because if they don't then certainly someone else is going to. In this battle today for who is going to be the leader in terms of consolidation it's just going to get more expensive and get more sharp competition,"
thinks Tim McCutcheon from DBM Capital Partners.But the European Commission gave the deal the go-ahead only under the condition that Evraz would eventually sell Highveld's vanadium-related assets. That way Evraz will not have control over prices in this niche.But analysts say, Evraz' vanadium business may nevertheless benefit from the deal.
"They [Evraz] might still set a footprint in the vanadium space. Maybe not in raw material supply, but actually all the customers from Highveld are obviously there because of the vanadium product. They might be able to expand their position through the plant in Nizhny Tagil with the customers Highveld used to have,"
Mr McCutcheon says.So, buying Highveld has not made Evraz the king of Vanadium, but the asset will provide the Russian giant with 1 MLN tonnes of steel annually bringing total production to around 15 MLN.
You can share this story on social media: