Staying in vogue through an economic downturn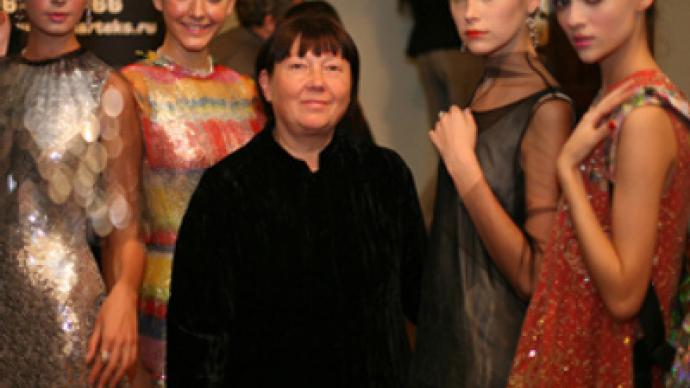 Designer fashion is usually an industry hit hard and first by any economic downturn. With the Russian Fashion Week concluding in Moscow Business RT spoke with Tatyana Parfyonova about how her fashion house has coped.
The Tatyana Parfyonova fashion house has developed a niche for corporate fashions, after being commissioned to design a uniform for the St. Petersburg International Economic Forum. She says that despite the downturn there is still latent demand and that the crisis has simply motivated her to work harder.
"I started to work longer hours to get the same results as, say, a year ago, but a demand is still there. And generally, I think, the only way to fight the crisis is to work."
She adds that across the industry there is a sense of working harder and focusing more closely on customer needs, noting "I think, people became more serious and attentive to their businesses and more careful to their clients."
While the fashion industry is a massive money spinner for countries like France and Italy, Parfyonova believes there is greater scope for the government to provide support in Russia, saying there is potential for the Russian fashion industry to generate much more.
"While in other countries, in France or Italy, for example, such fashion events are supported by the Government, here in Russia the authorities seem not to care at all about this. If some governmental supports appear in our country, really talented young designers will get the opportunity to receive professional education abroad. Furthermore, it would create new jobs, bring more tax money."