State lends cash-starved banks $10.5 billion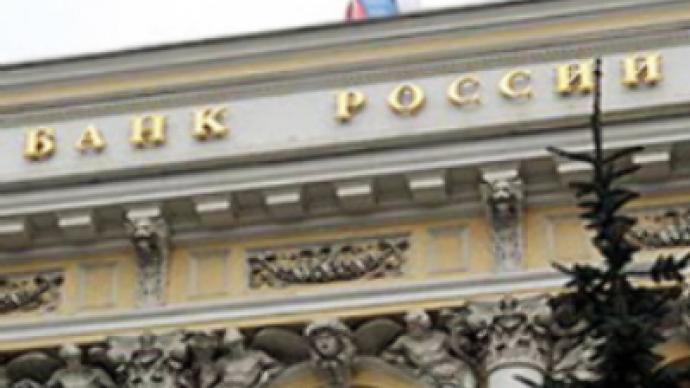 Russia's Central Bank held an auction on Monday to provide liquidity to the country's ailing financial sector. Banks responded by taking loans of 293 billion roubles (US 1.5 billion) at an interest rate of 12.75 per cent.
The institutions have six months to pay back the money.
The Central Bank has been carrying out such auctions regularly since October, trying to help the banks to overcome the credit crunch caused by the collapse of the sub-prime housing market in the US.
At the end of November Finance Minister Alexey Kudrin announced that the state planned to hand out 3.5 trillion roubles (US 125 billion) to Russian banks at auctions.
On Friday PM Vladimir Putin said that the state had reserved around 9 trillion roubles (US 323 billion) to support the country's banking system.
Of that amount, he said, about 4 trillion ($144 billion) had already been spent.
The maximum sum on offer at Monday's auction was limited to 325 billion roubles ($11.7 billion).
You can share this story on social media: