State Duma seeks to strip Central Bank of oversight function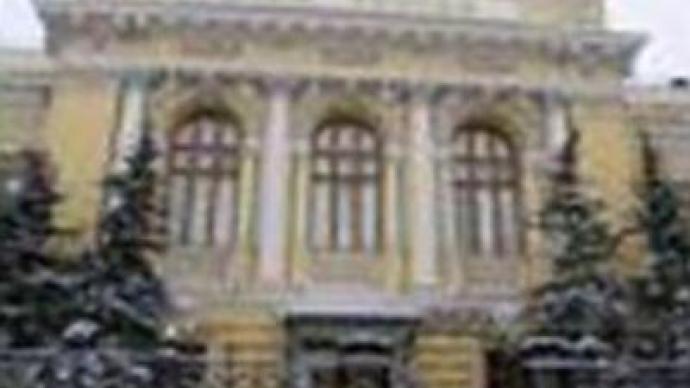 Russia's banking sector may soon get a new watchdog to replace the Central Bank. The head of the State Duma's banking committee, Vladislav Reznik, wants to transfer the Central Bank's watchdog functions to an independent agency.
Combining the monetary policy functions with supervising the sector makes the Central Bank ineffective as a watchdog, claims Vladislav Reznik.
"The major reason is that the Central Bank functions contradict each other. I mean that the Central Bank's main task is to pursue credit and monetary policy and maintain the stability of national currency. Supervisory functions should keep the banking sector stable. And these two tasks may contradict each other,"
believes Vladislav Reznik.The initiative has met fierce opposition from bankers.
"Perhaps the Central Bank goes overboard at times. And you may even feel as if it's abusing its powers. But in any case nothing better has been suggested to date, "
says Andrey Emelin, VP, Association of Russia's Banks.Some suggested Reznik's report was tied to the recent arrest of Alexey Frenkel, who's suspected of being involved in the murder of the Central Bank's deputy head, Andrey Kozlov, late last year.Kozlov waged a war on shady banks, a crusade widely assumed to have cost him his life.Reznik called the reports on his connection with Frenkel absurd.
"I have never even met him. I just want to point out that this parliamentary session on the banking supervision was scheduled before the tragic events with Kozlov and before I first heard the name of Alexey Frenkel
," claims Vladislav Reznik.Experts say while there may be loopholes in banking laws, Russia's banking sector is not yet ready for the split.The current proposal isn't the first time the Duma deputies have suggested stripping the Central Bank of its watchdog functions. They first recommended the move back in 2000.
You can share this story on social media: