Spotlight on nanotechnology investment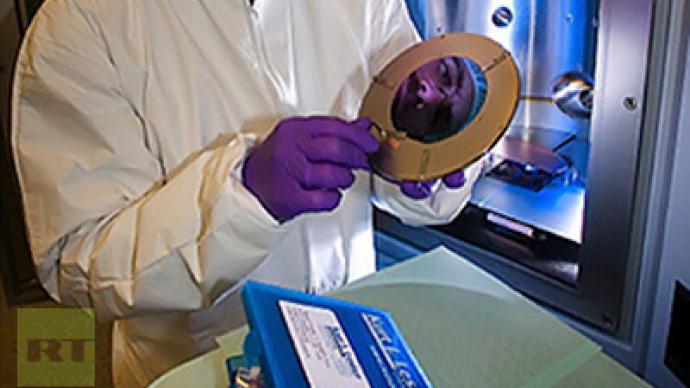 At the 3rd International Nanotechnology Forum, Business RT spoke with Andrey Sharonov, Managing Director at Troika Dialog, about promoting investment into Russian science.
RT: What role is  Troika Dialog playing in the nanotechnology and high technology sector? AS:  "First of all Troika Dialog is also a management company for venture funds and currently we are running four venture funds, and one of them is, together with Rusnano and the Business School Skolkovo, established three years ago, in Moscow.  It is 2 billion roubles investment fund, venture capital fund, when Rusnano has invested 1 billion roubles – about $30 million –  and the same amount was invested by Business School Skolkovo in this fund.  And the investment declaration is dedicated to the particular nanotechnology, and our mission is to find such interesting start ups, future portfolio companies, and invest in them. Go through the process of growing these companies, and then to find an exit strategy for all these companies, as usual."RT:  Rusnano is one of the 900 companies slated for privatization in the coming years.  How big a role will Troika Dialog play in those privatizations?AS:  "It would be very special case.  Rusnano is a giant, so called State Corporation, which should go private through some transactions probably.  Its the only one.  The rest should either stay as a State Corporation or should be liquidated.  So it means that the Government sees a private business potential for Rusnano to exist as a public incorporated company.  And it is interesting, it confirms that  it should be important more years for the Government, they would like to move as a big established private and public company.RT:  Troika is also in talks to sell its blocking stake in Avtovaz.  What is the main point of discussion with Renault at the moment?AS:  "Its a discussion on increasing the presence of both Renault and Nissan in Avtovaz."
You can share this story on social media: