Spending spree threat to Russian economy: IMF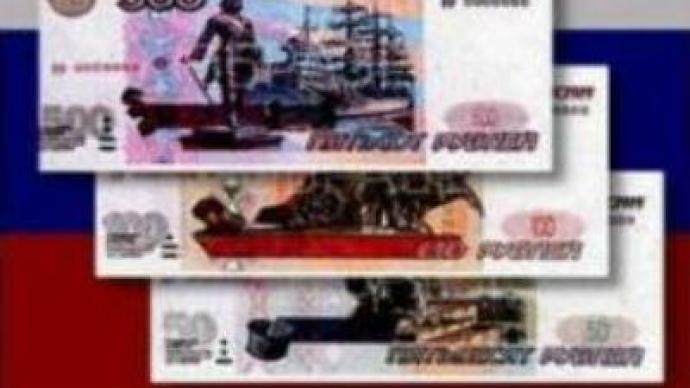 The International Monetary Fund has completed its 2007 review of the Russian economy. The Fund says Russia is risking double-digit rouble appreciation next year, if it continues to spend oil revenues at its current pace.
The International Monetary Fund presented its preliminary findings on Friday. The Fund is optimistic about Russia's growth in the short term, and forecasts that GDP will expand by 7% this year. It says high commodity prices, investor confidence, and rising productivity are the main reasons for growth and none of these is likely to change.But the Head of the fund of IMF mission to Russia, Poul Thomson, says the country has a tough job ahead, to protect itself from both inflation and a strengthening currency.
"The Central Bank is in a difficult position. The Central Bank cannot affect the real value of the rouble. It cannot. What it can do – is to determine whether this inevitable real appreciation, associated with the fast use of oil resources, takes place to higher inflation or to nominal appreciation of the rouble. If there is a political concern in Russia about the pace of real appreciation, the only possible instrument available to the authorities is to slow down the spending of oil revenues,"
he mentioned.
You can share this story on social media: