Spain tightens belt despite protests amid growing concern over its fiscal health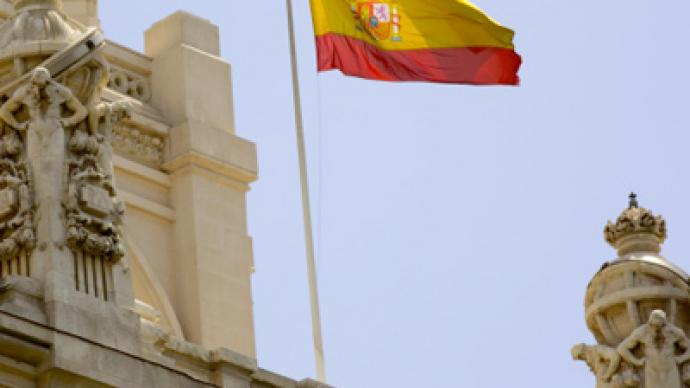 As Spain struggles to cope with the country's debt crisis, the government has announced the raising of corporate taxes and cuts in public spending to trim this year's deficit by more than a third.
An austerity budget has been unveiled just a day after the nation was crippled by an anti-austerity strike. A €27bln deficit-reduction package includes spending cuts and tax hikes on large companies, as it seeks to convince the EU and investors that it won't need a bailout. The 2012 spending plan seeks to reduce the budget gap to 5.3 percent of gross domestic product from 8.5 percent in 2011. The initial 2012 target was 4.4 per cent, but Brussels allowed Madrid to relax that goal after it came out the previous government had significantly missed the 6 per cent target set for 2011.The draft budget also envisages cutting central government spending by an average of nearly 17 percent and freezing civil servant wages. The cuts will not touch pensions, unemployment benefits or scholarships, or hike up value-added tax.The goal was to cut the deficit without paralysing Spain's economic recovery, according to Spanish officials."We are in a desperate situation when it comes to the fiscal outlook," said Deputy Prime Minister Soraya Sáenz de Santamaria. "We're looking to turn the situation around, as well as putting the foundations for growth and job creation."Overall government spending will be cut by €17 billion. Finance Minister Cristobal Montoro described the 2012 budget as the most severe since Spain became a democracy in 1975. Madrid has consistently maintained that it will not follow Greece, Ireland and Portugal in needing a bailout from the EU and the International Monetary Fund.However analysts warn that the measures envisaged by the 2012 budget may not be sufficient for Spain to reach its deficit target. European stocks rose on the news with the Spanish IBEX 35 index gaining half a per cent.
You can share this story on social media: