Eurozone may insure Spanish bonds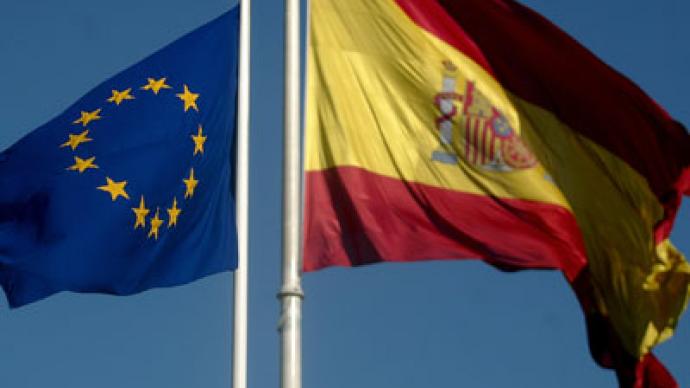 Buying Spanish Government debt could soon become more attractive to investors. The Eurozone authorities are mulling insurance for the purchase of the country's bonds. That's mainly to help Spain retain its access to international capital, Reuters reports.
The plan is currently being considered in Madrid, Paris, Berlin and Rome. Under the scheme the European Stability Mechanism (ESM) – the permanent eurozone bailout fund – would insure the first 20%-30% of each new bond issue, the news agency explained.
Should the plan succeed, Spain would remain afloat without using all the money from Europe's bailout fund. Also, Italy wouldn't be hit by the so-called domino effect, which many fear.
Such a precautionary credit line for Spain could cost the country about €50bln ($64bln) a year, according to a source talking to Reuters. However, the money raised would help Spain entirely cover its €207bln debt in 2013.
Another source estimated the cost of the plan at €30bln, while the funds raised would stand at €150bln.
The insurance scheme was designed in 2011 to back troubled economies before they lose access to capital markets, unlike the straightforward bailouts offered to Greece, Ireland and Portugal.
The alternative scenario involves the ESM buying Spanish debt in a regular auction, which would be more expensive and risky. According to the rescue fund rules, the body can buy up to 50% of a bond in the framework of assistance programme.
Anyway, so far there's hasn't been any official confirmation of the move. "By asking for a first-loss guarantee scheme on primary issuance you are saying that there is a credit risk on your bonds and that's not the message Spain needs to be sending," a diplomat told Reuters.
The speculation comes amidst increasing pressure on Spain to go for financial help from the Eurozone monetary authorities. While the country's hasn't yet gone for help to international creditors, experts say asking for a bailout is essential.