Electrifying the Olympics: $310 million thermal power plant opens near Sochi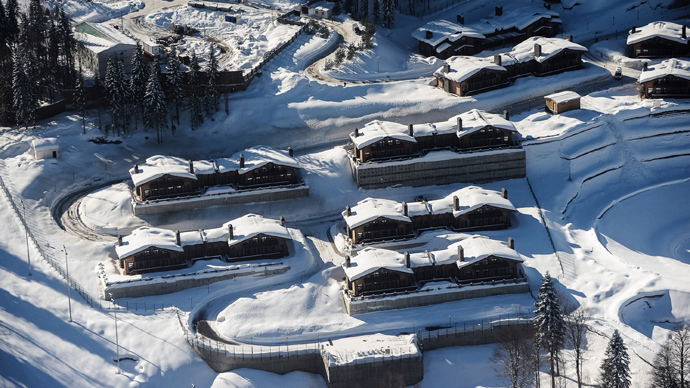 A new power plant projected to supply more than 25 percent of the energy needed during the 2014 Olympic Games in Sochi has opened. The Dzhubginsky power station has a combined capacity of 180 megawatts, which should solve recent blackout problems.
The station, located 120 miles northwest of the Adler Olympic Village, has two 90 megawatt generators, and will run on two steam turbine units, one of the least polluting types of electricity generators, state-run power utility Inter RAO, who oversaw the project, said in a press release Tuesday on their website.

Expected to generate about 1.5 million megawatt hours of electricity per year, the Dzhubginskaya plant will not only keep the Olympics on the grid, but will provide power to 5 million people who live in the southern Krasnodar Krai region, the most popular Russian resort destination. 

"The plant has colossal importance for modernizing the region's energy sector," the energy utility's press release said.

The Dzhubginsky power station was originally due to open last week, but the ceremony was delayed until Tuesday. The project was approved in 2009 by the Russian government as part of a larger scheme of Olympic venue construction and development and was managed by Inter RAO and completed on time in two and a half years, costing $310 million.

The opening comes a day after foreign athletes and coaches complained of blackouts at their training facilities.

American lugers were in the middle of training on Monday when the power went out at the Sanki Olympic Sliding Center, the venue for bobsleigh and luge events in the Krasnaya Polyana Mountains.

Canadian athletes staying in the mountain cluster also complained of blackouts at their hotel, and also said there was no running water. 
The coastal cluster, on the Black Sea will host ice hockey, curling, figure skating, speed skating, and sliding events like bobsleigh and luge, and maybe most energy-consuming, the opening and closing ceremonies.

With less than 100 days to go before the opening ceremony on February 7, the Olympic committee is hurrying to put the final touches to the logistics.

"Sochi and the whole region have completed a very big, successful development journey and we have been deeply impressed with this path," Thomas Bach, President of the International Olympic Committee, said.

Russia's Olympics are the will be the most expensive Winter Games, with a price tag close to $50 billion.

You can share this story on social media: