Retail stores track consumers' smartphones through Wi-Fi
Published time: 15 Jul, 2013 14:17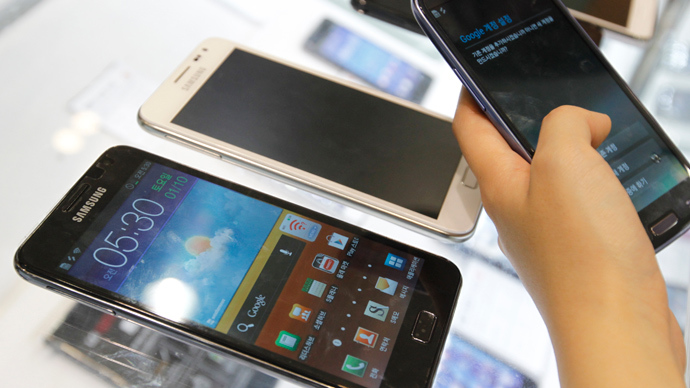 Many US retailers use a variety of sales-boosting strategies, including tracking shoppers in stores. Retailers can track individuals' movements throughout the store, sensors collecting information from smartphones as they connect to Wi-Fi, NYT reports.
The sensors can monitor which departments the shoppers' visit and how much time they spend there.

Today many retailers use the tracking system to have proper sales, The New York Times reports. Companies can recognize returning shoppers by their smartphone identification codes and even gather data about the mood and behavior of the clients. When a customer downloads a retailer's app or provides an email address while using an in-store WiFi, the service shows his full profile with the number of  recent visits, preferences and  purchase history.
Another retailer Nordstrom has used tracking since October 2012, claims it is no longer using data collection in the stores.
While retailers assure customers they do not collect sensitive data and the tracking is anonymous, the majority of shoppers get nervous about it. "I think it's outrageous", John Soma, executive director of the University of Denver Privacy Foundation, told Denver's ABC7. "What are they going to do with that data? Are they going to keep it forever? Are they going to aggregate it? Are they going to sell it to 'affiliates?' We just don't know. That's what's so troubling to me".
Still, physical retailers argue that they are doing nothing more than e-commerce sites do online, only aiming to serve their customers better.
Meanwhile, some consumers are happy to trade privacy for deals and bonuses. Gift cards and cash in exchange for tracking apps seem not so frightening.
"I would just love it if a coupon pops up on my phone. Stores are trying to sell, so that makes sense," - Linda Vertlieb, a blogger from Philadelphia, told The New York Times.
Anyone can turn their phone off and take the battery out before heading into one of the stores that are equipped with those sensors.