Fertilizer mergers warm up with PhosAgro Silvinit bid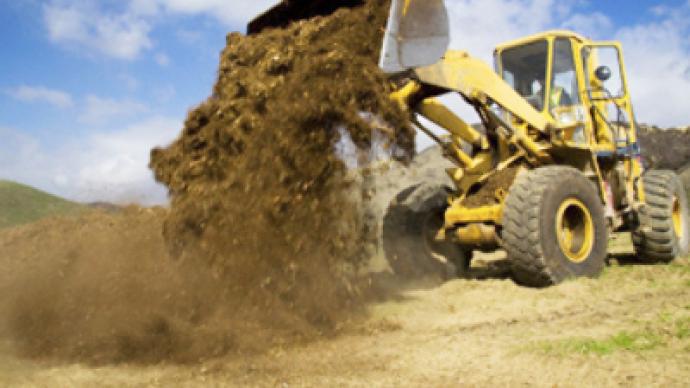 The number of bidders for potash producer Silvinit is growing, with PhosAgro, Russia's largest phosphate producer, and government-owned Rostechnologies also showing their interest.
Vladimir Litvinenko, PhosAgro Chairman of Board of directors, has written to the government proposing a merger between PhosAgro and Silvinit, with the aim of setting up a diversified fertilizer holding with exposure to both potash and phosphate.
The proposal says that at first current Phosagro shareholders and the owners of Silvinit's controllling stake will receive a share in the merged company. Later Sberbank, which extended a $1.5 billion loan to Silvinit, and the government, which already has a 25% stake in PhosAgro subsidiary Apatit, could also obtain equity in the company.
Troika Dialog analysts Mikhail Stiskin and Irina Lapshina have also noted that a rival proposal has also been floated by Rostechnologies
"Meanwhile, Rostechnologies also allegedly sent a letter to the government proposing a three-way merger of SibUr Fertilizers, Togliatti Azot and Silvinit under the leadership of the state corporation."
But referring to recent press reports that Suleiman Kerimov, who has a 25% stake in Silvinit and has recently taken over rival fertilizer producer Uralkali, is also looking to merge Uralkali and Silvinit, Troika Dialog sees scope for a three way merger, with the Rostechnologies move unlikely to gain traction.
"In our opinion, PhosAgro would be a natural part of a three-way merger with Uralkali and Silvinit, orchestrated by Suleiman Kerimov as the controlling shareholder of Uralkali. That said, we find it unlikely that PhosAgro could in reality act as a white knight for Silvinit. We also do not find the plan put forward by Rostechnologies very plausible. As such, we think that an amicable two-way (Uralkali-Silvinit) or three-way deal (Uralkali-Silvinit-PhosAgro) remains the most realistic option for now."
Investcafe analyst, Anastasia Sosnova, says in the short term a merger may have significant upside for small shareholders.
"A merger of Uralkali and Silvinit looks like a real blessing for the companies' shareholders. A monopolistic joint potash holding will at least improve financial results of the new company. Also, they compete in both domestic and foreign markets and Silvinit at its time refused to join the export pool with Uralkali, in the Belarus potash company. On the other hand, if control over the holding moves to the Government over the time, than the shareholders won't gain. However, talking speculatively, so far the deal could bring a 5-10% growth to Uralkali and Silvinit shareholders."
The Troika analysts say the growing interest in Silvinit, is positive for the company.
"We think that it is in Silvinit's interest at this stage to attract the highest number of bidders for the asset."
You can share this story on social media: