A floating nuclear power station helps Baltic shipyard stay afloat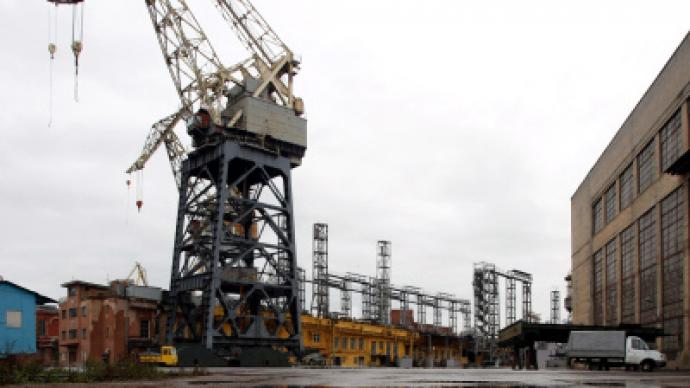 An innovative project to build the world's first floating nuclear power station, could also breathe new life into a reborn Baltic shipyard.
The shipyard in St Petersburg is one of the oldest in Russia, and with debts in the region of 15 billion roubles survival is not an option. The plan is to create a new Baltic Shipyard company from the assets of the bankrupt firm. To give the new Baltic Shipyard a chance,it's been given a lifeline in the shape of a contract to build a floating nuclear power station. This should secure the jobs of the 6,500 people who work there. Russia's nuclear energy agency Roenergoatom has place the order for the first of seven proposed floating power stations. Called the 'Academik Lomonsov' it's scheduled to be completed in 2014 and is destined for Kamchatka in the Russian Far East.The Russian government has also said it would place an order for five new icebreakers to support the yard. The old Baltic Shipyard launched its last icebreaker in 1993. It has also gained a contract to build the hulls of two of the French designed Mistral helicopter carriers. These vessels are a crucial part in the modernisation of the Russian Navy's fleet capability. But analysts believe this new contract is more for politcial rather than economc reasons so as to keep the workforce busy. They say the yard has lost its significance for Defence contracts as the neighbouring Northern Shipyard in St Petersburg has won a 100 billion rouble deal from the Russian Navy. 
You can share this story on social media: