Shine comes off sports sponsorship as economic downturn bites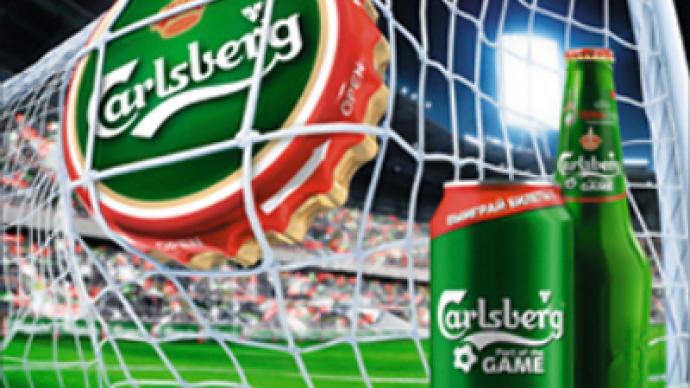 The financial crisis has hit some of Russia's leading sport clubs as they lose sponsors. Teams are now looking for other financing opportunities.
Financing national sports teams was a matter of prestige for companies not long ago. But in difficult financial times, it is now being treated as a pure business matter.
Labelling T-shirts or cars with a company name has become less attractive to businesses. Vagit Alikperov, Head of Lukoil believes new sponsors can step into the gap.
"We have decreased our sponsorship to several sports clubs including Spartak. There are new sponsors that provide funds, so the club will have enough for this season."
Manchester United's parent company posted over $60 million in losses last season. The scale of Russia's sports industry is far below those levels.
Russian clubs have the potential to make profit by using well-known Western methods like merchandising. That is still new in Russia according to Yury Isaev, First deputy Chairman of Dinamo Moscow.
"Sports clubs have to gain money by themselves and not purely rely on sponsors. The income base of Russian clubs is much smaller than western ones. We are inviting in foreign expertise. Achievement in sport should be backed by strong economic figures."
And providing those figures is a tough goal for Russian clubs. In the times of crisis Russian sports clubs will have to stop relying on sponsors and use their own resources to earn money. Making sport a fashion and attracting more fans are some of them. Otherwise clubs will have a difficult choice of cutting costs or giving up expensive star players.
You can share this story on social media: