Shell agreed in principle to cede control of Sakhalin-2 to Gazprom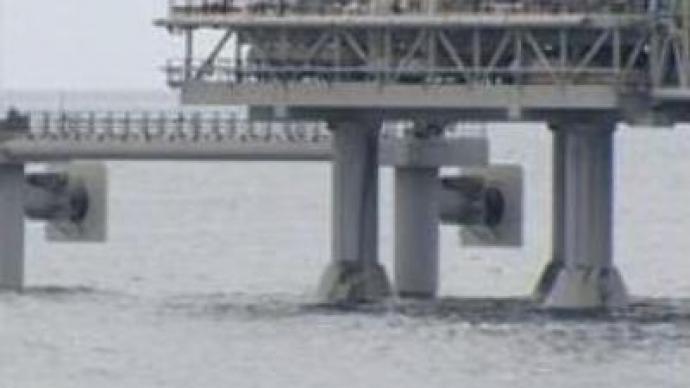 The Shell oil company has confirmed it is prepared to cede control of the $US 22 BLN project Sakhalin-2 to Russia's gas monopoly Gazprom. Under the current production sharing agreement Russia has no equity stake in Sakhalin-2.
Shell currently owns a dominant stake of 55% stake in the world's largest liquefied natural gas project Sakhalin-2. However, Reuters informs that now Shell has agreed to reduce its interest to a 25% +1 share blocking stake.In return for a controlling stake of over 50% in Sakhalin-2, Gazprom will swap oilfield assets and possibly make cash payments.
"It's a combination of desire to move the project ahead and finally start generating cash for the returns in the project,"
says Steven Dashevsky, head of research at Aton Investment Bank.
"At the same time, it is the desire to put to all the political and ecological issues to an end, as well as all the negative news flow that followed the company's project in the recent months"."If the deal is such that it allows Gasprom to achieve a controlling stake in a project, but in return the selling parties do not feel that they are given the short end of the stake, if they feel they are getting a fair deal, they are getting a proper compensation,"
the analyst said and was ready to call it "a mutually beneficial decision". Analysts say that Shell's project partners, Japan's companies Mitsui and Mitsubishi, would also reduce their stakes of 25% and 20% respectively.
"Japanese companies have economic priorities in this project before any political and other issues, and therefore they will agree to reduce their stakes in the project if they be sure that they can still make profits from the project,"
said Maksim Shein, a chief analyst from broker credit service in Moscow, in the exclusive interview which he gave Russia Today.However, the Japanese companies said they were unaware of any negotiations.Shell has confirmed that it discussed the Sakhalin-2 project with Gazprom on December 8. According to the company, the talks were positive but it did not disclose the details of the negotiations.The news comes after months of pressure from Russia's Natural Resources Ministry that accused Shell of ecological violations during project work. Meanwhile, sector analysts suspect the campaign was designed to secure better terms for Russia, as the latter has no equity stake in the Sakhalin-2 project under the current production sharing agreement.
You can share this story on social media: