Severstal posts 9M 2010 net loss of $225 million
Published time: 16 Nov, 2010 08:17
Edited time: 23 Nov, 2010 20:39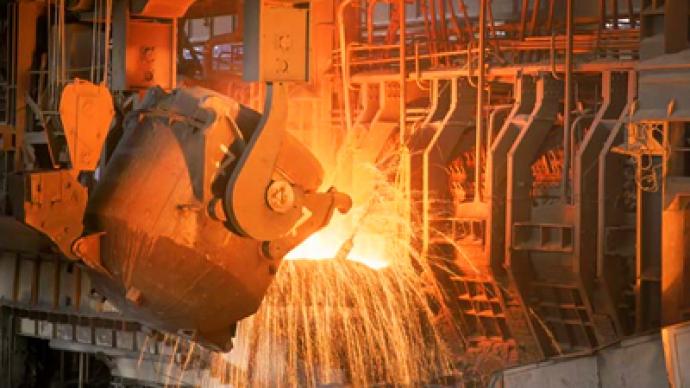 Russian steelmaker, Severstal, has posted a 9M 2010 net loss of $225 million, and a 3Q 2010 net profit of $368 million, under IFRS.
­
The 9M bottom line was a 73% improvement on the 9M 2009 net loss of $875 million, with 9M EBITDA of $2.198 billion up 416% year on year, as 9M revenues climbed 43% to $11.322 billion.
The company posted a 3Q 2010 net profit of $368 million, up 91% year on year, as EBITDA rose 21% year on year to $751 million on the back of a 7.3% year on year increase in revenues to $3.935 billion.
The company said the results reflected a stronger demand and pricing environment over the 9M despite a weakening 3Q, with coal, iron ore pellets, Russian steel rolled products and downstream sales all sharply higher, and with international rolled products sales up and international downstream sales down.Severstal added that the 9M result also reflected a $1.085 billion hit from the discontinued operation of the Lucchini segment
Severstal noted that it was recommending a dividend of 4.29 roubles per share over the 9M. Severstal CEO, Alexey Mordashov, was upbeat about the results highlighting the return of the dividend, and adding the turnaround reflected the benefits of Severstal's integrated strategy, while highlighting the gold business and its 11.4% contribution to 9M EBITDA.
"We are pleased to be restoring the dividend. The third quarter was a good result in market conditions which continue to be challenging. The result vindicates our strategy of pursuing an integrated model with an increasing upstream exposure both to support our core steel-making activities and in metals and minerals outside that market."