Sberbank Leasing bond rating underlines market strength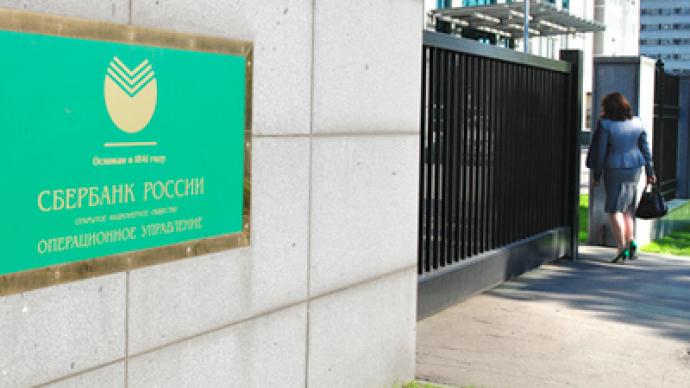 The strength of Russia's leasing market has been underlined by a BBB rating given by Fitch Ratings to Sberbank Leasing debt.
The market has grown considerably over the last year with Sberbank Leasing a major player in a field which also includes VTB Leasing and VEB Leasing. Fitch assigned the BBB rating saying it was seeing the results of Sberbank Leasing's development strategy focus on a 30% market share by 2014, which it said had already reached 14% from 1.8% a year earlier. 
Kirill Bushuev, expert analyst at InvestCafe, said leasing is very attractive for corporate businesses and the Sberbank Leasing ratings were reflective of buoyant monetary policy settings for the leasing sector in general. 
"Recent data estimating the capital outflow at 16 billion roubles shows increased need to ease regulatory monetary policy to prompt easy access to lending and credit instruments that can reduce the capital out flow and lead to increase of GDP. Leasing is used as an effective tool to expand business and benefit from the scheme of payments and fair interest rates accumulated with each payment. Leasing has advantages for small businesses and companies such as Sberbank Leasing, VTB Leasing controlled by big reputable banks have advantages from being financially ensured and guaranteed by these banks. These companies have an opportunity and a wider access to cheap funds and protected from high risks."
Ekaterina Malandiy, Deputy Head of of Small and Medium Business at Bank Otkritie, said the leasing market is growing on the back of rising demand from businesses  
"After the crisis leasing is becoming more interesting to all companies, especially construction and oil extraction. Theses businesses are highly technological and frequently modernize equipment, which is  expensive; therefore, financial leasing is more convenient. Additionally, leasing allows large companies to save on labor input."
Malandiy added that the market volume could reach the international levels assuming the positive scenario
"Assuming growing demand for this type of financial instrument underpinning business expansion we believe the leasing market could grow 20% by the end of 2011. However the rate of growth is still incomparable with international markets."
General Director at Sberbank Leasing, Dmitry Zotovhailed latest rating approval saying that this recognition confirms company solid performance and sustainable development
'We think the Fitch rating of BBB is recognition of the strategy we have been following, as well as the market outlook which is for a significant increase in demand for services we offer.  It also shows our transparency and compliance are at international standards. Our next step to achieve higher level of compliance – Sberbank Leasing' cooperation with a leading global management consulting firm Oliver Wyman aimed at establishing centralized risk control policies within business lines and support units of the company. It is evident that positive credit rating of Sberbank Leasing demonstrates our strength to our strategic business partners."
Zotov added that the coming year would see further expansion for Sberbank Leasing with the aviation leasing sector and SME's being a key focus.
This year our management efforts are focused on increasing the level of company's operational effectiveness. For 2011 we are interested in strengthening our aviation leasing portfolio. In line with this strategy Co-operation Agreement was signed by Sberbank holding and Boeing Capital. Besides this we are planning to implement retail leasing services for small & medium enterprises. Retail business serves as one of the key drivers for business growth within SME's segment that is natural taking into account an important role of a leasing instrument for innovative development of the Russian economy."