Sberbank tightens grip on quality borrowers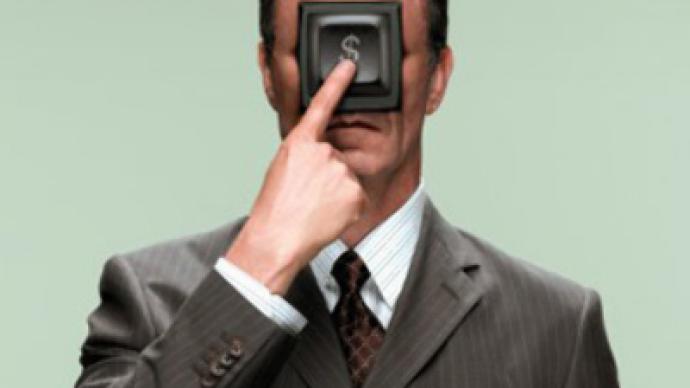 Sberbank will introduce individual interest rates for retail borrowers depending on financial data including credit history and wealth, which, experts say, will bring tighten its grip on lending.
Kommersant reports that Natalia Karaseva, director of retail crediting at Sberbank, announced that the new scheme would start in autumn 2010, covering consumer and auto credits. Under the scheme interest rates will fluctuate around 2% depending on a range of individual characteristics.
Sberbank currently offers fixed interest rates, with clients using Sberbank's salary services enjoying the lowest rates. Under the new scheme more people will be able to get lower rate loans if they can establish their credit worthiness. Karaseva says this has been made possible by the introduction of Sberbanks automated "Credit factory" system.
"This system makes it possible to process the data centrally, taking into account all the borrower's characteristics and, depending on the score card, working out individual rates for a credit price."
Market players says the scheme will be more efficient, adding that a number of Russian banks are already working to introduce similar schemes, according to Sergey Kapustin, director of risk evaluation and methodology at OTP bank.
"This is the best world practice when a client's grade is based on the likelihood of his default, which depends on his individual characteristics, and a risk level is considered in calculation of a credit rate."
Kapustin added that many banks are already using the approach in practice.
"Some Russian banks already apply such practice. So far we use the scheme at express crediting in retail chains, offering the clients with a higher risk level to issue insurance, which increases the total credit price, and in future we also plan to take a client's risk level into account."
Egor Shkerin, a head of retail sales at Promsvyazbank, says that the bank is also developing such a model and agrees that the new scheme is an efficient one.
"It's wrong when all the clients pay at the same rate, regardless of the fact that some of them have a good credit history and a lower risk level."
However, Mark Rubinstein, a head of analytical department at IFC Metropol, says that Sberbank, having a 30% stake in retail crediting market, will attract almost all of the remaining good borrowers.
"Introduction of individual rates will make Sberbank products more attractive, namely for quality borrowers. This system won't make its credit portfolio go up significantly, as there are few people with an ideal credit history who have never dealt with Sberbank before, but since the programme is launched, those could shift to it."

You can share this story on social media: