Sberbank gaining in credit card market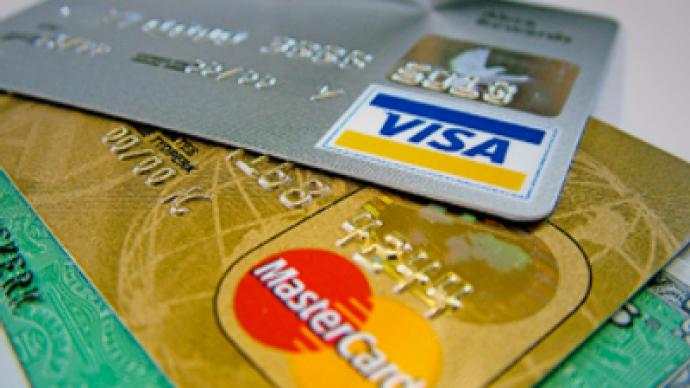 In the first quarter of 2010, Sberbank moved into the top 5 by credit card volume. The growth was supported by its own employees and salary card holders, reports Kommersant.
Sberbank was able to jump three places to number 5 where it now sits with Alfa-bank, according to Frank Research Group, which shows that the credit profile grew from 7.4 billion Roubles to 9.2 billion which gives them a 4.2% share in the market compared to a share just over 1% for all of last year.
Totals for the first quarter of 2010 were 217.4 billion Roubles with Russian Standard bank in first place with 30.5% market share and VTB in second with 9.7%.
Regarding Sberbanks 4.2% market share Alfa-Bank deputy retail director, Ilya Zibarev, admitted that "this statistic does not make us happy." VTB 24 board member Georgiy Gorshkov said he was not surprised by Sberbanks growth.
"They have a large client base that can help them to grow further in the coming years."
While Sberbank began offering outside clients credit cards on the 18th of May, Yury Gribanov, managing director of Frank Research Group, believes that it was Sberbanks work starting in 2008 of sending out credit card offers to its clients and employees that helped them last quarter.
"Sberbank has 10-15 million salary card clients which will allow them, without even going on to the street, to increase their share in the credit card segment."
Sberbank says that the bank is expecting to issue 1.50-2 million cards this year. The increase in credit cards, due to lower operational costs and higher percentage rates will allow Sberbank to greatly increase their retail business profitability, says Interfax general director Mihail Matovnikov.
Citibank vice-president Michael Berner agrees.
"Considering Sberbanks consumer base, if they return to full power, then Sberbank will have no problem jumping to first place on the market."
You can share this story on social media: