Sberbank chief speaks out on interest rates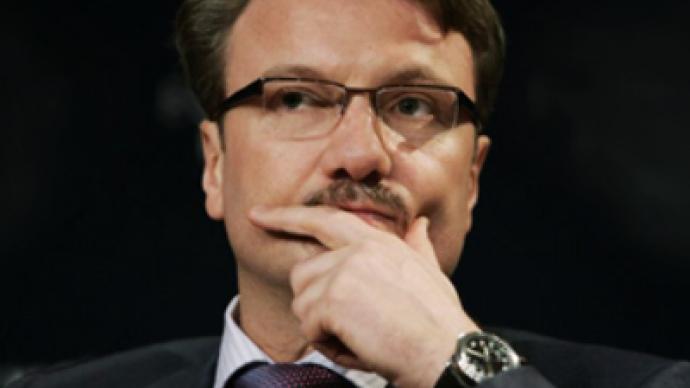 The Head of Sberbank, German Gref, says high refinancing rates are damaging Russia's economy. adding the markets are effectively "closed to new resources" because of the high interest rates needed to fight inflation.
"Now the Russian economy is big enough to influence the processes happening around the world. That's why the way Russia is going to regulate its economy, will influence the development of the economic situation in Europe and the world."
Q: Does the refinancing rate of Russian Central Bank meet the needs of Russian economy? Or does it need to be changed?
"That's definitely a kind of prohibition rate for long term investment. But now the Central bank has no opportunity to lower it due to inflation… If inflation falls to less than 10%, the investment process could be resumed. But this year that can hardly happen. We may see some softening by the end of the year, but I think this year market will be closed in terms of attracting new recourses."
You can share this story on social media: