Sakhalin-2: a delay in profits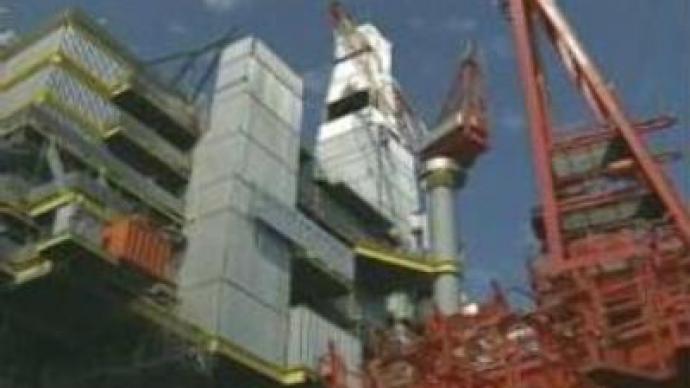 The Sakhalin-2 project is unlikely to start delivering gas on time, according to Sakhalin Energy's vice-president. The warning comes as Gazprom continues talks with Shell to take a controlling stake in the world's largest liquefied gas project.
Igor Ignatyev, Sakhalin Energy's Vice-President says pressure from Russia's environmental watchdogs is forcing the company to scale back its timetable for bringing Sakhalin's gas online.
"This is starting to negatively affect the functioning of the project,"
Mr Ignatyev emphasised, "
which conflicts with the statements of some Russian ministers about not wanting the project to stop or even stall."
Russia's environmental watchdog has already suspended 12 licences for water use from Sakhalin-2's main contractor Star-Stroi. Giving in to the pressure, Sakhalin Energy this week agreed to cede control of the project in favour of Gazprom, which is still trying to work out the details of the deal."We have received a number of offers from Shell regarding Sakhalin-2 project," says Sergey Kupriyanov, Gazprom's Spokesman.
"Gazprom has not made a decision on any of them and will obviously take into account various problems the project faces, particularly the environmental damage claims and the increased costs."
After Russia's Natural Resources Ministry accused the company of damaging the environment, Shell agreed to slash its stake in Russia's largest foreign investment project from 55 to around 25 percentAnalysts suggest, in addition to cash Gazprom might have to offer oilfield assets to gain control of Sakhalin-2. But Gazprom's Kupriyanov says it's unlikely. The world's largest liquefied natural gas project was supposed to ship in its first cargo from Aniwa Bay by 2007, but Shell said it was running late by at least six month, plus the project's costs would double from an earlier estimate of $10 BLN. Under the production sharing agreements the government only sees the returns from the project after investors recoup their expenses. On the one hand, the government needs to protect its interests.
"The offer we've received from the Sakhalin Energy at this point means postponing the moment Russia starts receiving any royalties by the project by two or three years,"
stresses Viktor Khristenko, Energy and Industry Minister.
"That means Russia will get lower profits than it was counting on when it signed the agreement."
Mr Khristenko also added that it was not the government's responsibility to assume commercial risks, and that
"Russia, for its part, should provide stable legislation and working conditions for the project's implementation."
Shell's project partners – Japan's Mitsui and Mitsubishi – are reportedly ready to cut their respective stakes from 25% and 20% , but analysts say they will only do it on favourable terms.
You can share this story on social media: