S7 Airlines to expand services with Oneworld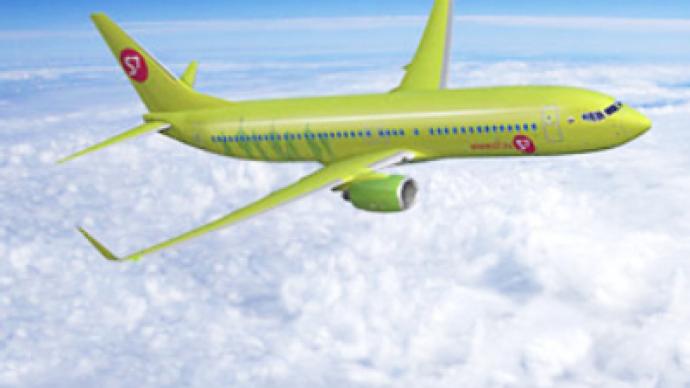 Sibir Airlines which operates under the S7 brand, will become a member of the Oneworld alliance from November 15.
S7 currently offers regularly scheduled flights to 90 destinations in 28 countries, including 45 in Russia and 25 in the CIS. The Oneworld alliance includes British Airways, Cathay Pacific, Finnair, Iberia, Japan Airlines, Malev Hungarian Airlines, Royal Jordanian, American Airlines, Mexicana, Qantas and LAN.
As a member of Oneworld, S7 will be able to offer flights to 750 destinations in 150 countries. The alliance members operate a combine total of 2,250 planes. S7 will extend Oneworld's global coverage to a total of more than 750 destinations in almost 150 countries said Oneworld Managing Partner John McCulloch
"S7 will expand Oneworld's network substantially in a key region of growing travel demand, with a carrier that matches our demanding quality requirements, while enabling S7 to offer its customers a truly global network on quality partners. We are delighted to be welcoming them to the Oneworld alliance."
McCulloch adds that members of Oneworld alliance are interested in having a reliable partner in the Russian aviation market, which today is one of the most promising and rapid-growing markets.
"S7 Airlines can become such a partner, as it possesses a unique and the most developed route network in Russia which would provide passengers with flights to practically all regions of Russia through the main S7 traffic hubs in Moscow (Domodedovo), Novosibirsk and Irkutsk."
Vladislav Filyov managing director Siberia Airlines expects a fruitful cooperation within the alliance and access to world's airline leader's experience
"In its turn, joining one of the world's leading air alliances will allow S7 Airlines to offer Russian passengers opportunities for flights to practically all countries of the world. Moreover, being an alliance member would provide an opportunity to learn from the experiences of the world's leading airlines and provide access to the newest technologies for passenger air transport service."
He also points out the great opportunity and establishment of quality service for passengers along with the new international service standards implementation
"The very procedure of preparing to join the alliance includes the implementation of new standards into work techniques and increasing the level of passenger service", "And full membership of S7 in Oneworld will give our passengers a multitude of possibilities, they will be able to plan the most complex routes, receive general cumulative discounts and use attractive tariff plans."
You can share this story on social media: